Watching someone you care about go through a tough time is one of the worst feelings. You try to do what you can for them, but sometimes you just have to be there for them as they tough it out. It doesn't make it easier for either party to go through, but if it's a strong, healthy relationship, that mutual support can be key for both people. Folk songwriter Greg Jacquin understands this, and has translated that support into his new track "Store Policy." The single–taken from upcoming album Clocks Slow Down–is premiering this morning on Substream.
"Store Policy" is tender and sweet from its very first note. Jacquin's guitar chords are warm and inviting, and the piano line is simple and sweet. The title of the track comes from the retailing philosophy of "if you break it, you buy it." In the case of this track, Jacquin transforms that message into one of support, saying he'll stand by his loved one no matter what they're going through. It's smart writing, and it's heartwarming as well. At the same time, the violin that plays throughout and some allusions in the lyrics to Jacquin's own struggles introduce an underlying sadness in "Store Policy" that sometimes peeks out. It's incredibly effective when paired with the main message of the track, as unwavering support and recovery aren't always smooth sailing.
The idea of powerful love mixed with sadness was at the front of Jacquin's mind while writing the track. He says "'Store Policy' is about loving someone so much that all their baggage and everything that's broken about them doesn't even matter. It's also about how depression can make you sad even when everything's going right."
Listen to "Store Policy" below. Greg Jacquin will be setting out on tour to support the release of Clocks Slow Down, which drops on February 15. The tour begins with a release show at Rockwood Music Hall on the same day the album drops, and a full list of dates can be found after the jump.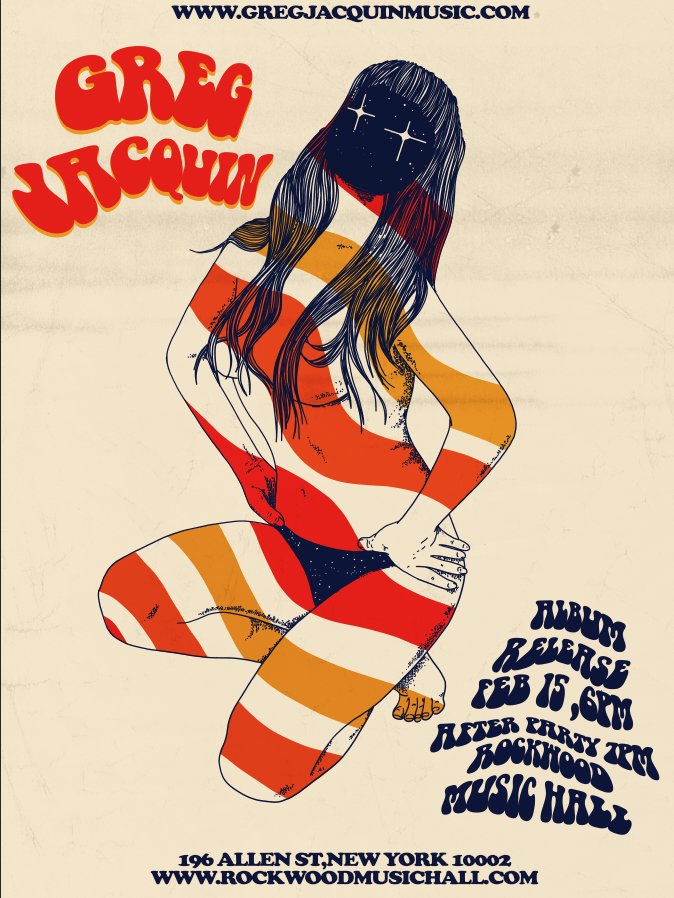 Greg Jacquin Tour Dates
2/15 – Rockwood Music Hall (Stage 1) – New York, NY (Album Release Show)
2/22 – Six Degrees of Separation – Ossining, NY
3/18 – Hotel RL – Brooklyn, NY
3/19 – Hotel RL – Baltimore, MD
3/24 – Piano's – New York, NY
4/02 – Piano's – New York, NY
4/18 – Hotel RL – Brooklyn, NY
4/25 – Forest & Main Brewing – Ambler, PA
4/26 – Seasons & Sessions – Washington DC
4/27 – Garden Grove Brewing – Richmond, VA
4/28 – The Juggling Gypsy – Wilmington, NC
5/02 – The Cellar – Newnan, GA
5/06 – El Rocko – Savannah, GA
5/10 – Hotel RL – Baltimore, MD
5/11 – Hotel RL – Washington DC
5/14 – Piano's – New York, NY