Maybe not all of us had the joy of enjoying the first part of Coachella this past weekend, but that doesn't mean we can't get some inspiration from it. While every year the famous California-based fest brings in weird trends and shocking outfits, this year many people brought their A-game when it came to showing off festival looks. Even if you won't be attending the second weekend of Coachella from April 20-22, there's still plenty of time to get some outfits ready for other festivals this summer such as Bonnaroo, Governors Ball, Firefly and many others. 
From edgy denim outfits, to Vanessa Hudgens serving bohemian classic looks, here are 5 inspirations for what to wear and how to put it together for this summer. Whether you're going for something that makes a statement, makes some eyes turn or just makes you feel ready to dance in the scorching hot weather for 24 hours, we've got you covered with some of these celeb-inspired looks.
1. Denim, Denim and More Denim
This Coachella seasons brought a lot of retro vibes, specifically between the 80's and 90's eras, when denim was discovered and we all realized how we could look super fashionable without even trying. A lot of people took advantage of this during the festival whether it was short denim shorts, dresses or full-on Canadian tuxedos. Everyone has a pair of good denim in their closet that's easy to either dress up or down, so it's an easy way to come up with an outfit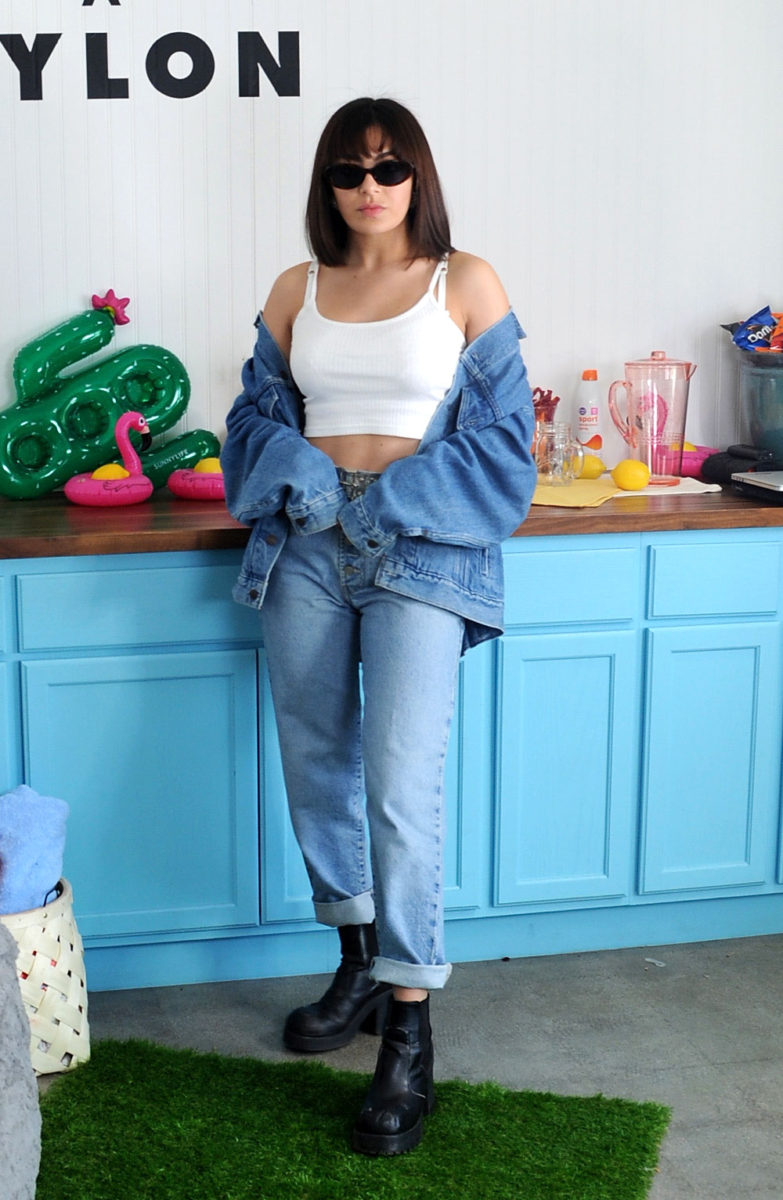 Charli XCX went simple but trendy this year with a pair of mom jeans and an oversized vintage-style jacket on top of a white crop top. Along with the black combat boots, she kind of looks like she just stepped out of an episode of Freaks and Geeks — but way more fabulous.
Former Nickelodeon star, Victoria Justice went with a slightly more fashionable look with a two-toned denim dress, some white boots and of course, John Lennon round glasses.
2. Classic Bohemian
Bring on the flowey kimonos and flower crowns. Yes, this way-too obviously trend is on this list. Why? Because it's insanely easy to put together and we all know it. A large oversized scarf? Check. Floral bathing suit top? Check. Weave a flower crown together? Check.
Former Disney Channel star, Vanessa Hudgens, who by some on the internet has been crowned the "Queen of Coachella" pretty much knocks the Bohemian look out of the water. This year she wore a colorful, over the shoulder maxi dress and accessories that make her look like an actual goddess. On another day she went with knit top and denim shorts, and of course, the flower crown. If Vanessa Hudgens says boho is still in, then it must be.
Vanessa Hudgens is the queen of Coachella pic.twitter.com/7I6OvDiYeo

— Veronika (@rosesveronika) April 14, 2018
3. The Beach Dad Look
So upon doing research for this piece, I realized that a lot of men attending Coachella this year were going for the same vibe — dorky dads going on a beach day. All jokes aside, this look is super to pull off since all you need is to find the perfect floral or Hawaiian style button up shirt, paired with either matching shorts or pants.
Justin Bieber was definitely noticed this past weekend with his two-piece floral summer suit he wore to the festival. The Biebs, classy as always went with a shirt and pair of shorts that matched along with a bandana to protect him from the heat.
Former Glee star Darren Criss also had some dad-inspired fashion going on with a floral Hawaiian shirt and some shorts to match that are slightly a different pattern. Criss also added a pair of crisp white sneakers that really tied the look together.
4. The Edgy and Grunge Look
Despite the overwhelming heat at Coachella, black was still a color that people weren't afraid to use for their outfits. While some might want to go with more floral patterns and bedazzled bathing suits, others go for a more edgier look that says "don't mess with me, I'm here to party."
The queens of looking-badass-without-even-trying, HAIM came to Coachella with classic grunge-inspired looks and almost matching combat boots.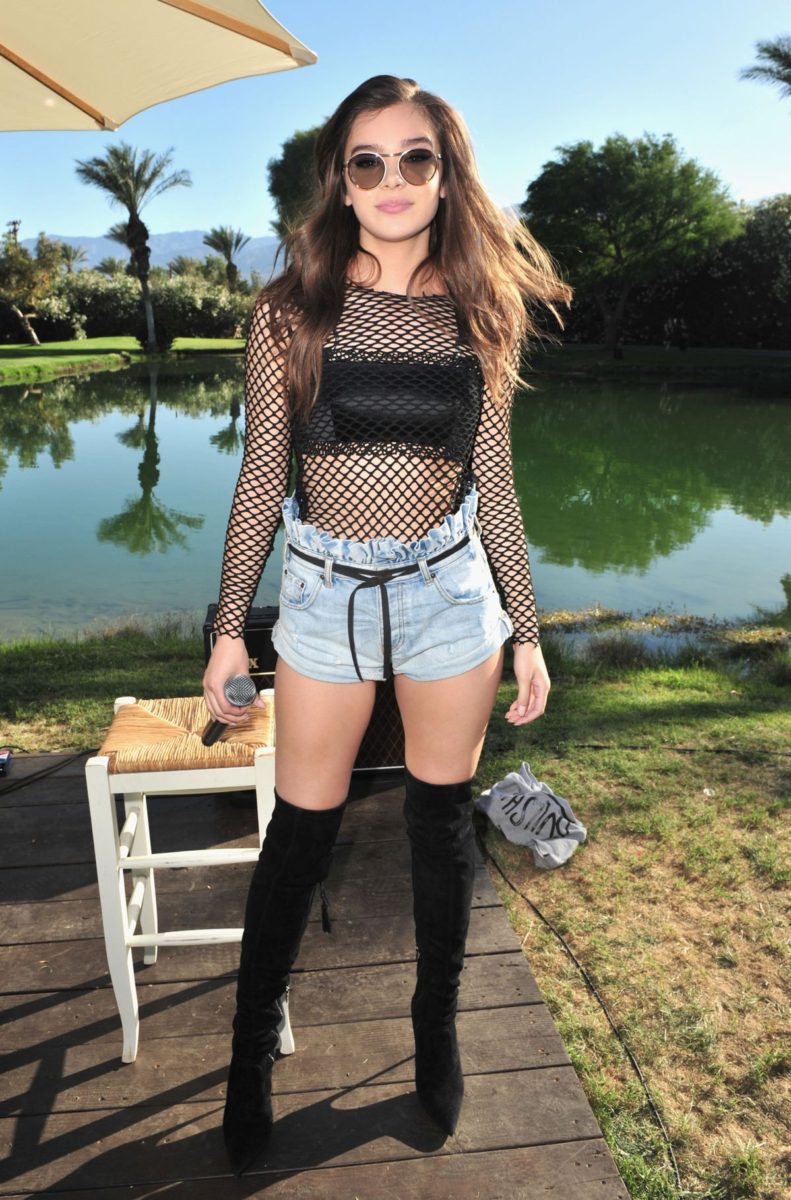 Singer and actress Hailee Steinfeld also got edged out for Coachella with thigh high boots and a fishnet shirt.
5. Sports Sports Sports
Here's another idea if you're running low on time, find a sports jersey to wear and you automatically look somewhat fashionable. Athleisure is definitely a trend that isn't going away soon, and you could see it on many people rocking different sports looks for the festival.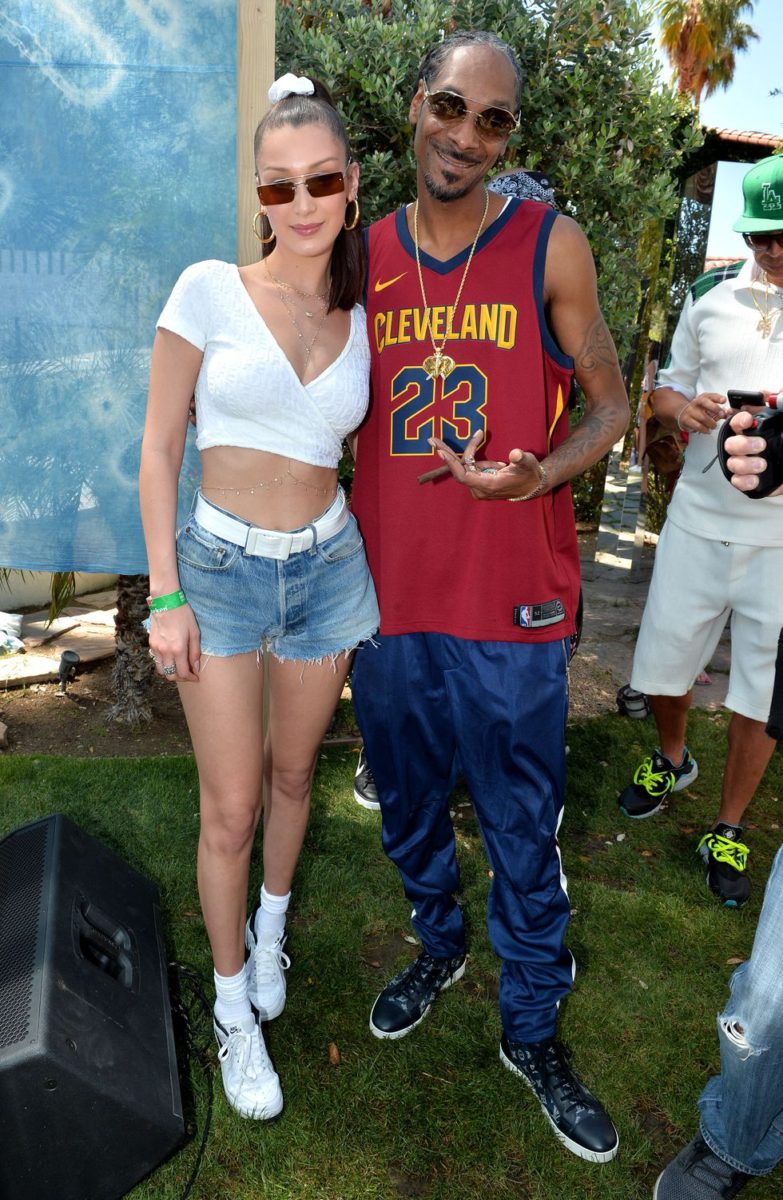 Snoop Dogg wearing a Lebron James #23 Cleveland Cavaliers jersey at Coachella.
Hailey Baldwin styling a Rangers jersey as a dress at Coachella.