American Football has stepped out today with an enchanting new video for "Silhouettes", the lead single off the group's upcoming album, American Football (LP3). 
The beautiful fall-themed video follows the "undulating love story of two lovers as they drift in and out of each other's lives", and does what great music videos do: serves as an extension to the song, rather than overshadowing it. Simple enough to warrant the listener's own interpretation, the video takes a leap away from any of their previous efforts, giving us a taste of the open-ended subtlety of the upcoming record. With delicate autumnal footage to match the cover art of foggy hills that stretch on for ages, the video and song seem to signify new beginnings, for the characters in the video and for the band. "In putting together the final treatment and shot list, I tried to keep the story open-ended as well [as frontman Mike Kinsella did]," director Shawn Brackbill says of the video. "To allow the viewer space to make their own interpretations for what they see here in the video."
"Silhouettes" is taken from American Football's third self-titled album, American Football (LP3). Out March 22 via Polyvinyl Records, the impending release serves as the follow-up to 2016's comeback American Football (LP2), and sees the band teaming up with Hayley Williams (Paramore), Elisabeth Powell (Land of Talk), and Rachel Goswell (Slowdive), for a radical re-envisioning of their sound. But frontman Mike Kinsella says they haven't changed. "The goal [of this album] is to be conversational, maybe to state something giant and heavy, but in a very plain way. But, definitely in this record, I keep things a little more vague." As on the first album, the lyrics on LP3 may seem confessional and concentrated, but the more you scrutinize them, the further their meaning slinks away."
The band will hit the road in March for a mini-tour, making an appearance at the Treefort Music Festival in Idaho (March 23), and stopping at Chicago's The Metro on March 30 for an album release party. Tickets for their album release show are available here.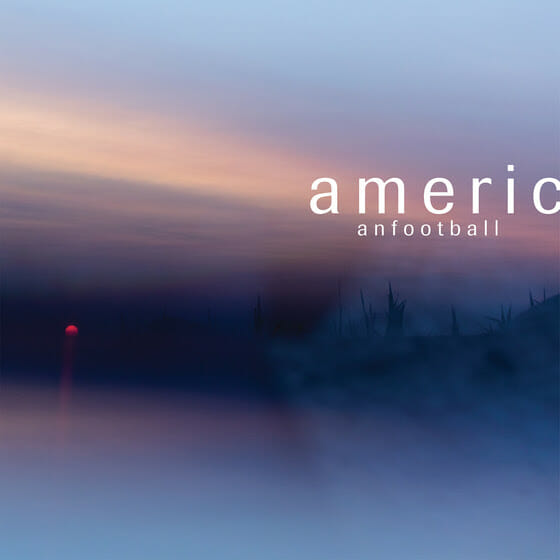 American Football (LP3) Track Listing:
1. Silhouettes
2. Every Wave To Ever Rise (ft. Elizabeth Powell)
3. Uncomfortably Numb (ft. Hayley Williams)
4. Heir Apparent
5. Doom In Full Bloom
6. I Can't Feel You (ft. Rachel Goswell)
7. Mine To Miss
8. Life Support