Arizona's Katastro is an alternative/hip-hop type hybrid band that was first formed back in 2007, consisting of vocalist Andy Chaves, drummer Andrew Stravers and guitarist Tanner Riccio, later to bejoined by bassist Ryan Weddle. Since their formation, they've gone on to tour with bands like Sublime With Rome, Dirty Heads, New Politics, Pepper, and many more — even hitting up local and national festivals along the way.
For a band that's accomplished so much, it would be safe to point out that the underlying theme for Katastro is their work ethic and how much they put into their band. The band is gearing up to release their new album, Tropical Heartbreak, this Friday, October 18th. It will serve as their fourth full-length record overall, but their second in as many years following 2018's Washed. The new record comes from a place that is deeply personal to Katastro, as Stravers explains that, "[Tropical Heartbreak] was recorded during one of the most difficult times in my life. I had just lost my dad a week before we left to record the album. To me this body of work represents the heartbreak you have to deal with in order to see the beauty in life." 
Throughout he record's personal undertones comes relatability, one that Katastro hope it's one that can unite the listeners. The record is written to go through the ups and downs of life, and — we just mentioned the personal inspiration behind Tropical Heartbreak — that's something Chaves relates to personally. "I still struggle with depression, anxiety, and finding the right ways to deal with it. In the past, substance abuse is what I would turn to. I realize now, what we've created with Katastro is what brings me the most happiness and keeps me going. Trust and be patient, you'll find that one thing that brings you true happiness," he says.
All of the members of Katastro bring an eclectic range of influences into he band, and that's expected to be showcased all the same on Tropical Heartbreak. In fact, a few days ahead of the release, we're excited to be bringing you one last single as a teaser of what you can expect on the album. The song, titled "Good Enough," continues to push their sound and showcases how unique they can be. With a unique sound that pulls influence from hip-hop, rock, jazz, and blues (to name a few), you never know what you're going to get from Katastro. However, with "Good Enough" you get something that pulls in from hip-hop, with a smooth and dreamy chorus that you could throw a synth over and get a hell of an 80's song.
If that description makes sense, and even if it doesn't, "Good Enough" is a catchy song that will grab your attention and let you draw your own opinion on it. But in terms of how "Good Enough" fits into the overall relatability of the record, Weddle explains that, "'Good Enough' is about hitting your wall in a relationship and coming to the realization that things have not been good for a while. We wanted to bring together some different elements of our sound on this one and mix upbeat funk inspired lines with gritty hip hop interludes."
Listen to the single for yourself below.
Katastro has been gaining a ton of exposure over the years, impressing their peers and most who have been listening to them. The band just wrapped up a huge summer tour opening for Iration and Pepper, but won't be home for long, as they're gearing up for their own tour of the U.S. With four albums out now, you can almost be guaranteed to see a different and unique set than you've ever seen from them, or if it will be your first time, a set you really won't want to miss out on.
Below you will find all of their upcoming tour dates, as well as the album artwork and track-listing for Tropical Heartbreak, and if you liked what you heard from Katastro, you can still pre-order the new record here.
Artwork: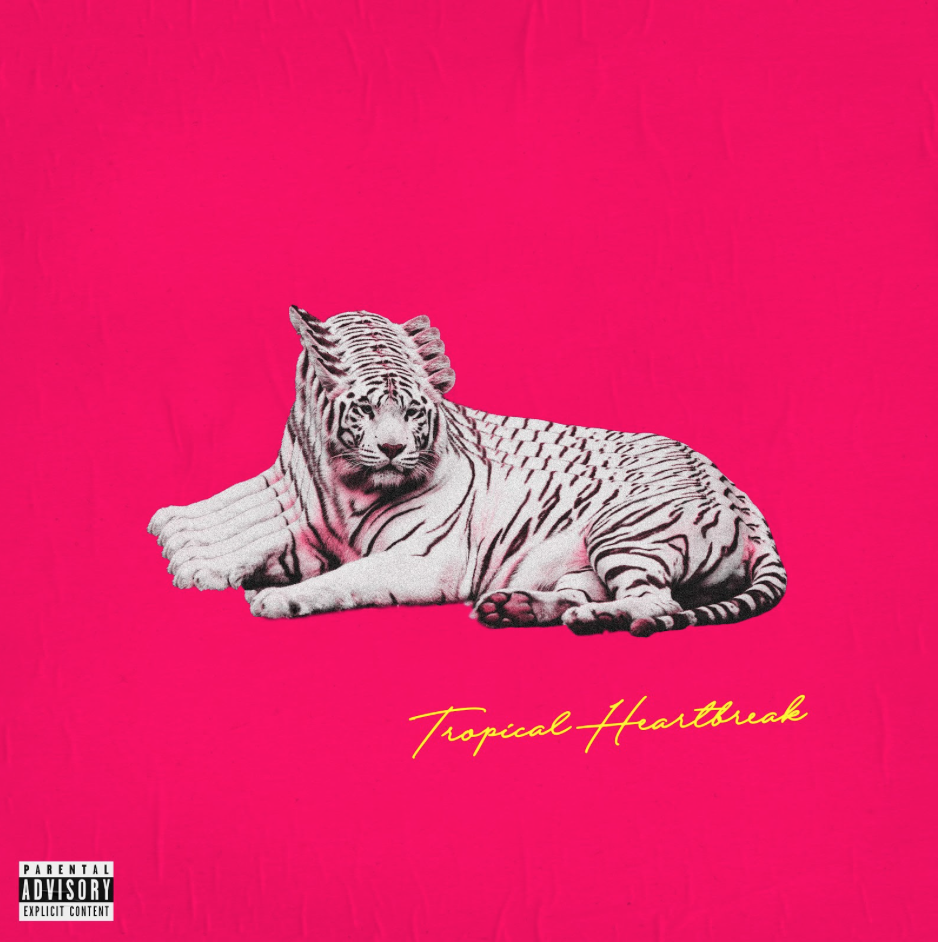 Track-listing:
Older Me
Good Enough
Slide Thru
Antisocial
Set It Off
Her Side
Giving Me Up
Stars
Pine
Speak to Me Now
Back to You
Blood on My Hands
Good Morning/Good Evening
Tour dates:
10/19 Tempe, AZ Tempe Marketplace
11/02 Albuquerque, NM Launchpad
11/04 Dallas, TX Club Dada
11/05 Austin, TX Stubb's Indoor
11/06 San Antonio, TX Paper Tiger
11/08 Atlanta, GA Masquerade Hell
11/09 Tampa, FL Crowbar
11/10 Orlando, FL Soundbar
11/12 Richmond, VA Canal Club
11/13 Washington DC DC9
11/14 Somerville, MA ONCE
11/15 Brooklyn, NY Knitting Factory
11/16 Asbury Park, NJ House of Independents
11/18 Cleveland, OH HOB Cambridge Room
11/19 Chicago, IL Beat Kitchen
11/20 Omaha, NE The Waiting Room
11/22 Pueblo, CO Brues Alehouse
11/23 Denver, CO Bluebird Theater
11/24 Salt Lake City, UT Soundwell
11/26 Sacramento, CA Holy Diver
11/27 Berkeley, CA Cornerstone
11/29 Santa Ana, CA Constellation Room
11/30 San Diego, CA HOB Voodoo Room