Marissa Nadler has shared two new, ominous singles, "If We Make It Through The Summer", and "Poison (feat. The Velvet Underground's John Cale). The stripped down, minimalist "Poison", that focuses nerve-wrackingly on the vocals (with very minimal instrumentation), showcases Nadler's stunning voice next to Cale's, whom she regards as "one of the most influential rock musicians". The solo, slightly more buoyant "If We Make It Through The Summer" take a page out of her older work, for a sensual, sultry, more ethereal listening experience. Both songs were written as Nadler was working on 2018's For My Crimes, but the material did not end up on her tenth studio album's final tracklist.
"Lyrically, 'Poison' was written as a conversation between a couple," Nadler says. "I hope it conjures a portrait of one of those intense moments of contemplation in a relationship that you never forget, forever frozen inside a snow globe. Musically, 'Poison' is stripped down to its most elemental form, and features a rare element for my work: completely dry vocals. I'm also proud of my guitar work here. When a recording is this sparse and bare, your playing cannot hide behind effects or layers of sounds—it had to be melodic and function as the spine of the song. 'If We Make It Through The Summer,' on the other hand, is a slow-core thickly produced, maudlin rocker."
Nadler has also announced a string of summer tour dates, with support in the US and Canada by Irish solo artist Hilary Woods. While she'll only be hitting the west coast for now, you can keep up with any new date additions (and buy tickets) on her website, here.
In the meantime, stream "Poison" (feat. John Cale) & "If We Make It Through The Summer" here. A full list of confirmed dates is below.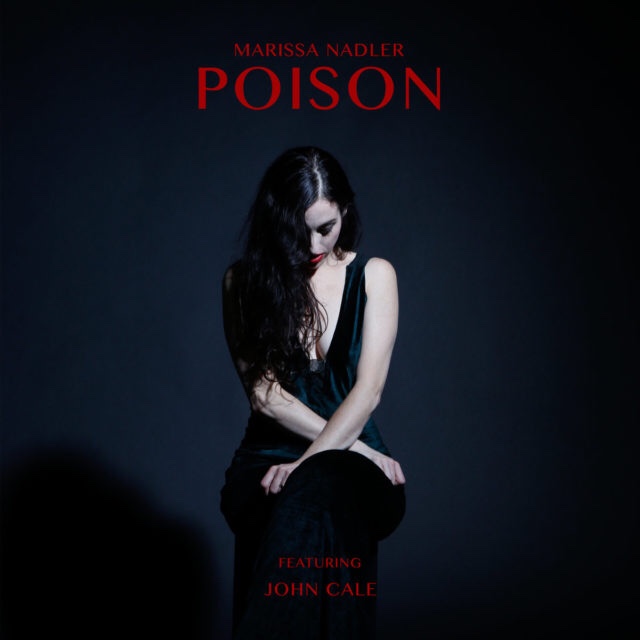 Marissa Nadler Live:
Mar. 1 – Los Angeles, CA // Zebulon (w/ Hilary Woods)
Mar. 2 – San Francisco, CA // Café Du Nord (w/ Hilary Woods)
Mar. 4 – Portland, OR // Mississippi Studios (w/ Hilary Woods)
Mar. 5 – Seattle, WA // Sunset Tavern (w/ Hilary Woods)
Mar. 6 – Vancouver, BC // Static Jupiter (w/ Hilary Woods)
Apr. 10 – Groningen, NL // VERA
Apr. 11 – Antwerp, BE // De Roma
Apr. 12 – Masstricht, NL // Museumnacht
Apr. 13 – Genk, BE // Little Waves Festival
Apr. 14 – Tilburg, NL // Roadburn Festival
Apr. 15 – London, UK // Oslo Hackney
Apr. 16 – Brighton, UK // The Prince Albert
Apr. 18 – Istanbul, TR // Salon IKSV
Apr. 19 – Istanbul, TR // Salon IKSV
Apr. 20 – Moscow, RU // 16 Tons
Apr. 21 – St. Petersburg, RU // Len Doc
Apr. 23 – Norrmalm, SE // Nalen Klubb
Apr. 24 – Grunerlokka, NO // Bla
Apr. 25 – Haga, SE // Pustervik
Apr. 26 – Malmo, SE // Babel
Apr. 27 – Hki, FI // Temppeliaukion Church
Apr. 30 – Katowie, PL // Palac Mlodz
July 8 – July 12 – Big Indian, NY // Frets & Refrains (Richard Thompson & Nancy Covey's Guitar & Songwriting Camp)