The Canadian goddess that is Lights recently released her fourth studio album Skin & Earth in late 2017. As if she wasn't already a killer performer, totally cool mom and just overall a badass human being, she created an entire comic book series to go with the album. The third, and maybe final, addition to the world of Skin & Earth that Lights created, is the We Were Here Tour — which was taking place inside New York City's Irving Plaza in late February. While Lights knows how to captivate the attention of the crowd on her own, she still managed to bring her friends and fellow label mates, Chase Atlantic, on tour with her.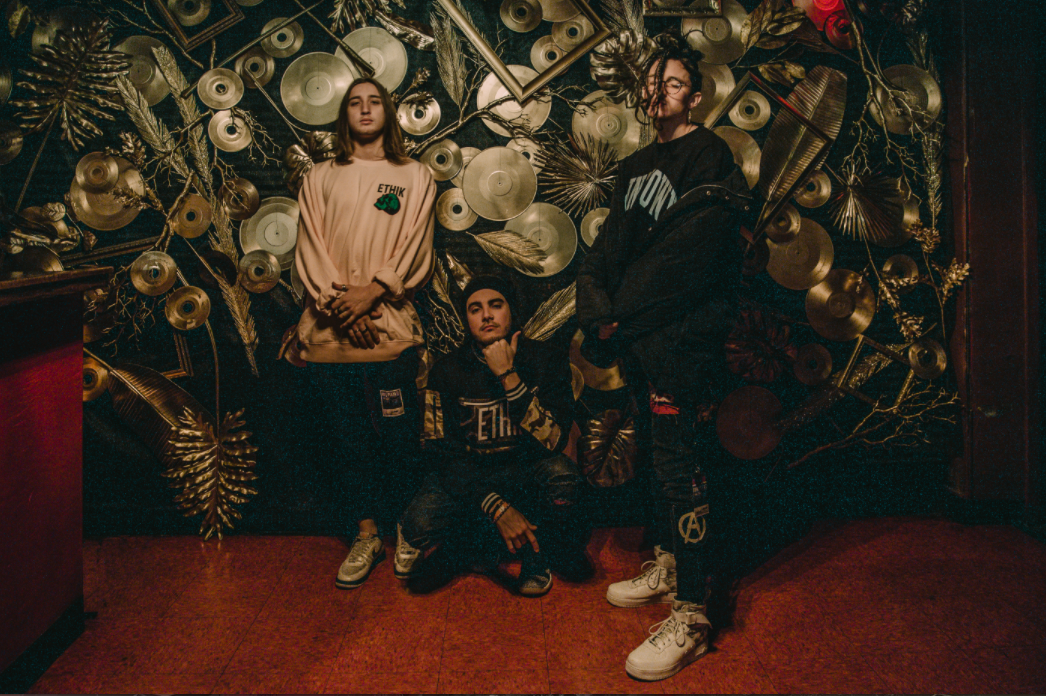 Right before soundcheck, I got to hang out with Chase Atlantic and get to take a few photos of them. I knew of the band but had never worked with the boys personally and I can fully say now that they are some of the funniest and most humble guys I've met. Not to mention they're naturals in front of the camera. We went downstairs where I was greeted with Mitchel and Christian laying on the table, striking a pose for the camera. It was truly a sight to see. Though my time with the boys was short, I was growing even more excited to see their performance later that night — and let me tell you, they did not disappoint. Their intro track began to play and it was clear that the audience was amped and ready for some Chase Atlantic. Not before long, Mitchel, Clinton and Christian were running across the stage as the opening to their hit single "Swim" began. I'll be honest, I wasn't fully sure of what to expect during their performance but for a smaller band, they commanded the stage and attention of each and every single person in that venue for those 30 minutes and really created a night to remember. Whether it was climbing up the sides of the stage during "Drugs & Money" or diving into the crowd face first during "Friends," Chase Atlantic give off such a contagious, joyful energy and the love and passion they have for what they do, shines through on stage.
All opening performances had concluded and the venue was preparing for the main event: Lights. Now, I'm no stranger to Lights. I've been seeing this insanely talented woman every single time she came to my area for the last ten years — heck, she was my very first concert I went to on my own! So needless to say, I was hardcore fangirling in the pit while photographing her. Her set began with her new song "New Fears," in which she stood at the rear of the stage in front of a blazingly bright LED screen. The silhouette of her body paired with her electric red hair caused screams to erupt throughout the venue. For such a small in stature woman, Lights is commanding of her audience and a very talented performer. For an artist that has been around as long as Lights has, it can sometimes be hard to condense your entire discography into one concert and make sure that fans both new and old are satisfied, but no task is too big for Lights. Her lengthy 18 song setlist included songs both new and old like "Second Go," "Siberia," "Savage" and even an acoustic rendition of some fan favorites like "Banner" and "February Air."
Having watched Lights grow up, progress and become more popular over the past decade of both of our lives, it was truly a blessing and experience to get to see this new era of Lights in person. While her sound has evolved and changed over time, so has her stage presence and performance level – and all for the better, I must add! Lights loves her fans and her fans love Lights. The mutual love and respect that is shown between her and her fans is heartwarming and there are so few artists that have so much humility at that level. Everyone in Irving Plaza on that night knew what a great performer Lights is and definitely had the time of their lives.
Chase Atlantic:
Lights