For its second edition, Download Festival France went big. So big that some Download U.K. attendees are coming to Paris instead of the U.K. edition because the lineup is so appealing. With less bands than on the original British festival, Live Nation France bet on big names, and bands who do not tour France very often. Located in a former air base, the festival is bigger than last year, and with two main stages and two smaller stages, the audience will be happy anywhere.
Campers on site are well treated (the festival being about an hour away from Paris by train), as they will have a show on Thursday night, and movies shown just for them. The first day of the festival (June 9th) is full of bands from all genres, with British alternative rock band Mallory Know performing on the same stage as Gojira. The first Main Stage is quite big itself, as Pierce The Veil will be opening for none other than Blink-182 and headliners of the night, Linkin Park.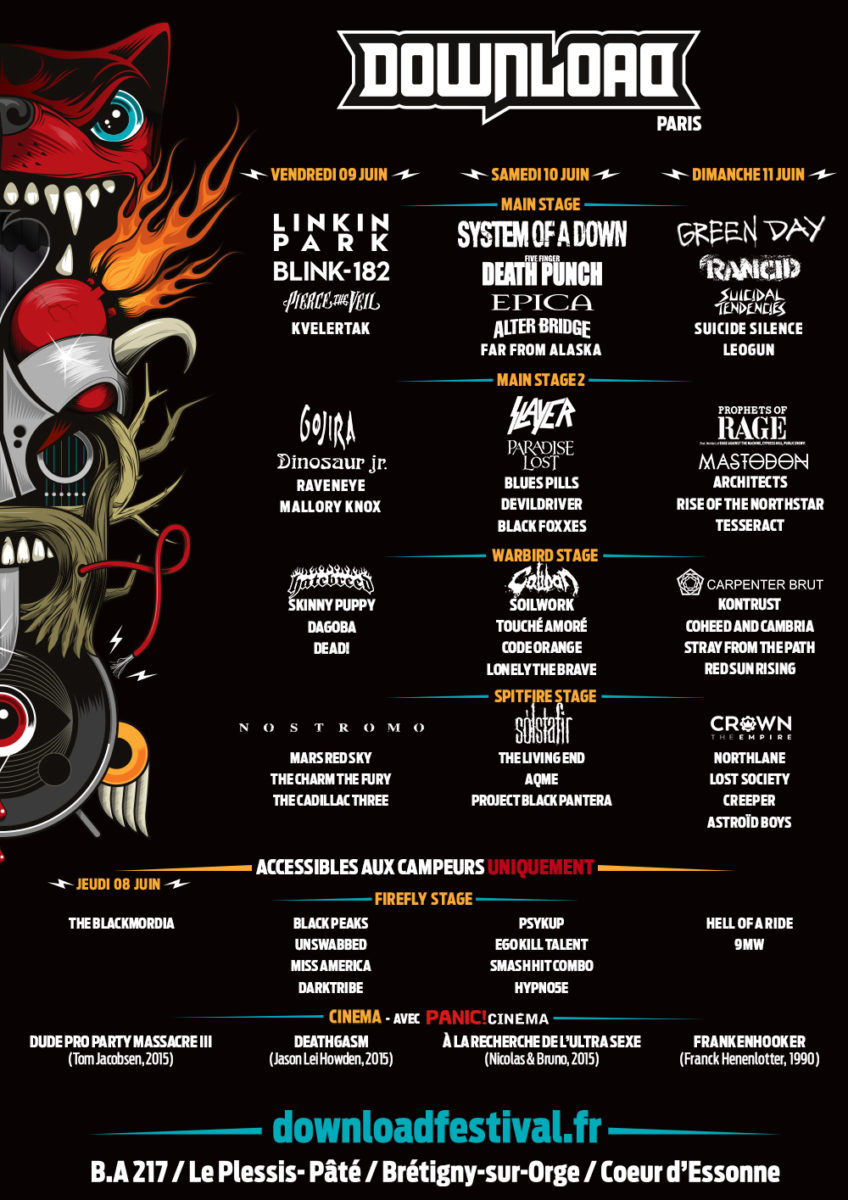 Saturday is another big day for the festival with performances by Slayer, Five Finger Death Punch, Touche Amoire and System Of A Down. Green Day, Rancid, Architects, Suicide Silence and many more bands close out the festival on Sunday.
Substream Magazine will be on site all three days with two teams of photographers and journalists to bring you a full review and gallery of the festival.