Welcome, dear readers, to Substream's 31 Days of Halloween. While every holiday captures the hearts and minds of the Substream staff, Halloween holds an especially important place in our hearts. Now that we've entered the month of October, it's time for us to share our love for this holiday with you.
Every single day in October, our collection of spooky staff writers and ghoulish guest contributors will walk you through a horror or Halloween-themed movie they adore. The goal is to both celebrate the titans and icons of the season while also introducing you to new films and scares to fill your autumn nights. Lock your doors, check under your bed, and settle in as you join Substream for our 31 Days of Halloween.
Day 10: Fright Night (2011)
Let me bring you back to two major trends in pop culture that were taking place as the 2000s gave way to the 2010s. The first one was that we were remaking any horror property we could think of. Starting with Rob Zombie's Halloween in 2007, we got remakes of My Bloody Valentine, A Nightmare on Elm Street, Friday the 13th, and The Last House On The Left, to name a few. We also loved us some vampires. The Twilight novels were all out, and the films were in the midst of their run. True Blood and The Vampire Diaries were on our television screens. And nestled in the crossroads between this two trends is one of my favorite horror films: director Craig Gillespie's 2011 remake of Fright Night.
The film is very loosely based on Tom Holland's 1985 original, but different enough that I believe it's better to treat it as its own thing as I go over the plot and details. High school senior Charley Brewster (Anton Yelchin) and his mother, real estate agent Jane (Toni Collette), live out in a suburb on the edge of Las Vegas. Things are good for Charly and his girlfriend Amy Peterson (Imogen Poots), at least until new neighbor Jerry Dandrige (Colin Farrell) shows up. That's because Jerry is an ancient and powerful vampire, and he has quite the interest in the neighborhood, especially Jane and Amy. Charley has to enlist the help of washed up Vegas performer and occult expert Peter Vincent (David Tennant) in order to fight back, which is easier said than done.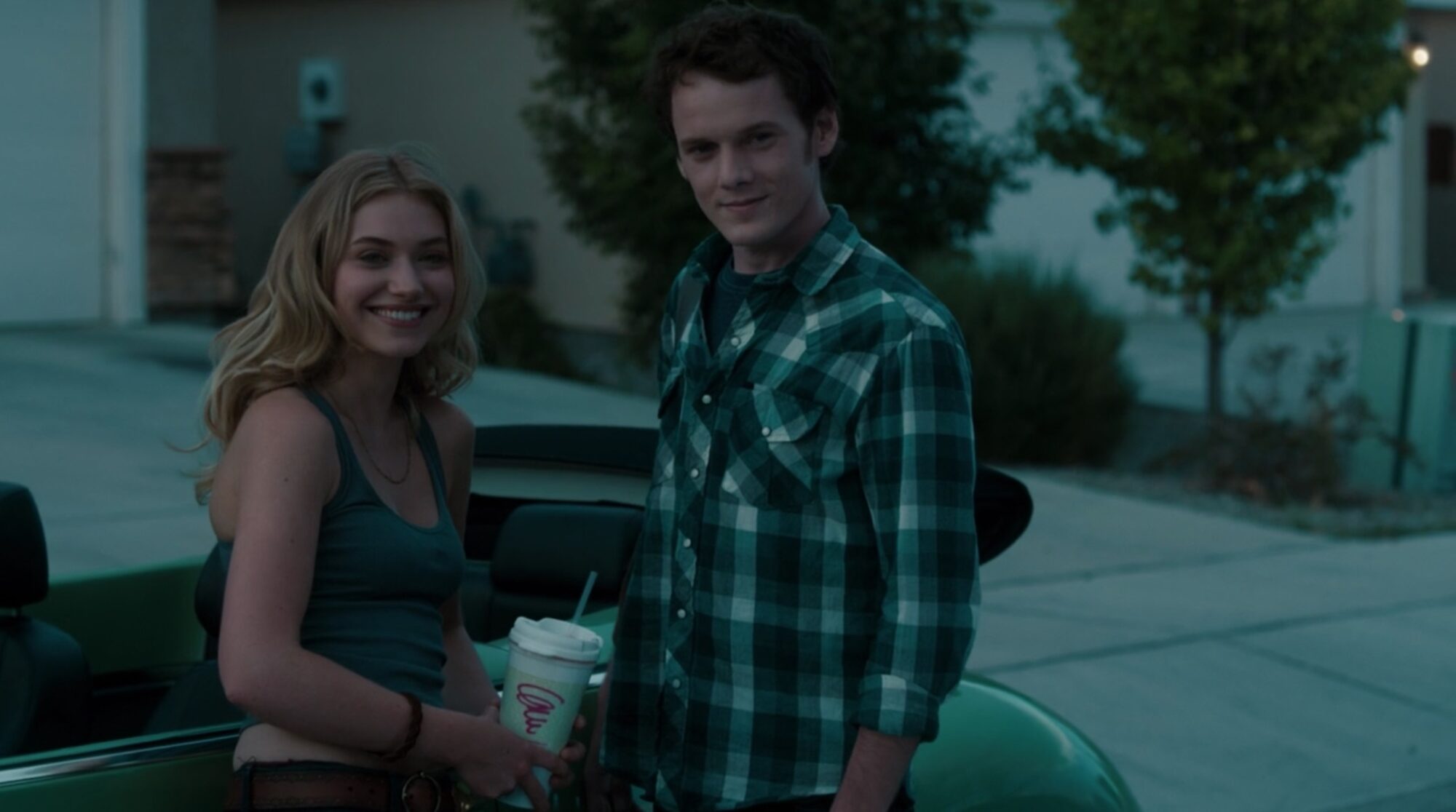 If you want a horror movie with good acting, go back and read that paragraph again. The cast of Fright Night is stacked. The late Yelchin gives a great performance as always, walking us through Charley's growth from completely out-of-his-depth kid to vampire hunter. If you've seen Hereditary, you know Collette knows her way around horror. Poots gives Amy the heart and determination that helps drive the film, and Tennant brings his whining, petulant best to the moody and foul-mouthed Vincent. That's not even everyone turning in solid performances here! Christopher Mintz-Plasse shows up as Charley's friend Ed, and a pre-21 Jump Street Dave Franco plays a high school asshole to perfection first here.
All of that said, the unquestionable star of Fright Night is Farrell as Jerry. This is casting perfection if there's ever been such a thing. Farrell easily gives off the mysterious charm needed to believably draw people to him. Where he really excels is when the mask begins to drop. There's an early scene when Charley suspects Jerry is a vampire where they have a conversation as Jerry hovers in the doorway (vampires can't enter without an invitation). The dread in this scene is palpable, thanks in large part to the barely concealed menace oozing from Farrell's performance. Even in these moments he portrays Jerry playfully, a creature who knows he's going to win, but delights in the cruelty and pursuit of it all. Whenever he's on screen (which is often), Fright Night goes to another level.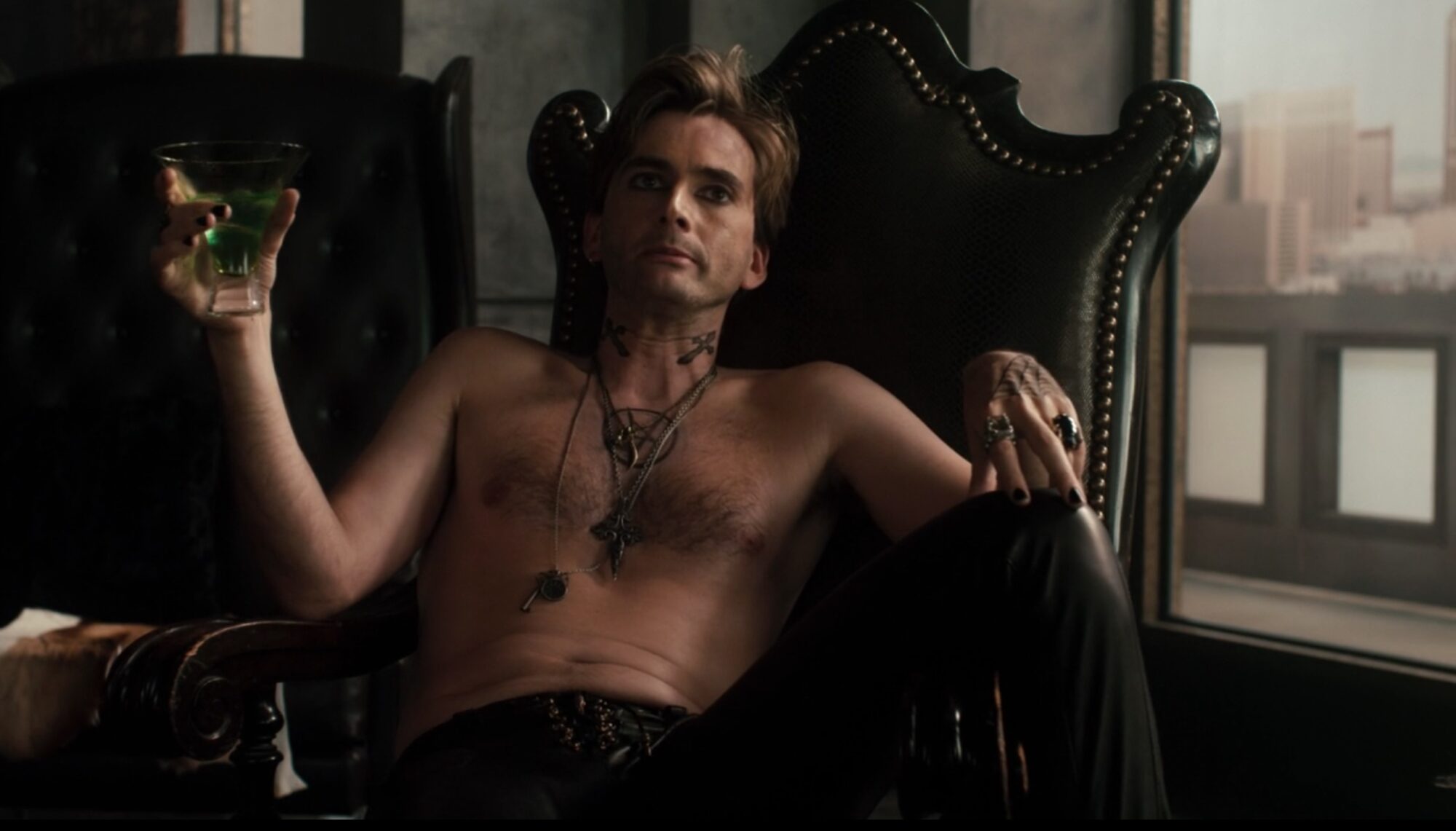 It's not just the performances that carry Fright Night, though. It's a strongly paced, written, and filmed movie as well. Ten minutes in the audience knows for certain Jerry is a vampire. Most of the main characters know within the next twenty to thirty minutes. The "is he a vampire?" part of the plot is short, which gives the film more time to focus on the dread and the tension of the central conflict. The setting itself is gorgeous, from the cookie cutter development houses in the desert that add to the feeling there's no place to hide, to the glitz and glamour of Vegas nightlife that the film makes a stop in (although 99 percent of the movie isn't actually in Las Vegas; the entire thing besides backing shots was filmed in New Mexico). Even moving the setting to Vegas is given a good explanation. What better place for a vampire to operate than a city that does most if its business at night and hosts a largely transient population? And of course a horror movie like this is nothing without its action, and when the blood starts flying there's more than enough gruesome splattering and vampiric carnage to satisfy any viewer.
There were no shortages of remakes or vampires in 2011. With Fright Night, we got the best of both of them in one neat package. With strong performances throughout, stylish direction, and incredible pace, this is a must watch during the month of October. No matter your horror interests, Fright Night is sure to please.