Substream caught up w/ West Coast raw rapper Trizz, and he talked about his latest project, what he gained from Nipsey's positive energy, the LA love, getting a Vans Deal & his favorite NBA team!
Substream: Your catalog includes incredible tracks like "Killzone", "Thanos", "Sleep In a Trap" + a lot more. With your latest tape Hades now available, tell me how you & Sahtyre linked to create that entire project.
Me and Sahtyre been recording shit together for the last 4 years. Everything we made has been authentic. He made all the beats except one on the album. It only made sense to compile the best of what we recorded and make an album. This was long overdue.
You've been rapping since nine years old & started taking it seriously around the age of fourteen, what ignited you to really go at it?
I didn't want to get a job and I wanted to make my own money. I knew I had to get the ball rolling early so I wasn't in my 20s struggling to make it as a rapper in expensive-ass California. I got laid off my last job in 2012 and never went back to the job life. So the motivation was wanting to live comfortable as well as do what I love.
How'd the name 'Trizz' come about?
When the whole "izzle" phrases were going around in like 2001, my big homie called me Young Trizzle cuz my name is Tre. It developed overtime and just became Trizz.
After seeing the country from being on tour with Brotha Lynch Hung, Tech N9ne, The Cunninlynguist & other artists, which must've been an experience, are you ever overwhelmed returning to big city LA?
Not at all. I was raised in LA and the Inland Empire and I am very social so it's no pressure for me.
Enjoying the love you're receiving out there?
I wish I got more love. LA liked my music and they vibe with me but the higher ups and the majors don't really pay attention to me and it bothers me but it just makes for good music and shows me I have to grind more. I don't use that as an excuse as to why I haven't blown up yet.
Where haven't you performed yet, that you would love to? Could be anywhere in the world.
I really wanna perform in South Africa, Johannesburg and Cape Town. They love me out there. Also Atlanta and New York. I've been there but never performed.
You had the opportunity to meet the great Nipsey Hussle. Describe the energy that night. Any words exchange between you two?
Yeah that was really cool for me. It was very brief. I met him at a seminar he was having for his album Victory Lap and my brother-in-law introduced me to him. I told him I was a huge fan and he inspired a lot of my grind, he smiled and said thanks, we shook hands, we took a photo and that was it but that meant so much to me. I felt his positive energy. Glad I got to spend that time around him before he passed. I can hold that forever.
Your favorite NBA team growing up was The Houston Rockets. What do you think [James] Harden & [Russell] Westbrook can do this year in the West?
[laughs] Hell yeah! Rockets, baby! I think this year is gonna be good for the two of them. They've played together in the past and now they are both elite vets in the game. I think we can finally get to the finals now that the Warriors aren't as good.
Any love for the Lakers or Clippers?
Absolutely not [evil laugh]
You won't be caught without a fresh pair of Vans. How many shoes do you typically take with you on tour?
Vans are a must! I usually take three pairs and buy two new ones while I'm on the road. So I'll have five on the road. On the last tour with Sadistik, he was on me about how many shoes I had with me because he told me to pack light. [laughs]
See any endorsement deals in the future?
I wish. That's the goal! I want to be endorsed by Vans and Twizzlers. That's my favorite candy!
Any particular ganja strands you prefer when in the studio?
I really like Marathon OG by Nipsey and I like Dr. Greenthumb by B-Real.
Describe what the perfect smoke + breakfast session looks like for Trizz.
I like to wake up, have my girl make me a fire ass breakfast like eggs, turkey sausage and french toast, followed by some bomb weed rolled in a Honey Dutch!
You're an artist who I believe has authentic talent that many have not discovered yet, the music def speaks for itself. So what's the mindset going into 2020?
More music, more videos & more shows! My goal every year is to flood the net with material & content. I have to gain at least 1 fan a day if I want to stay relevant. I want longevity!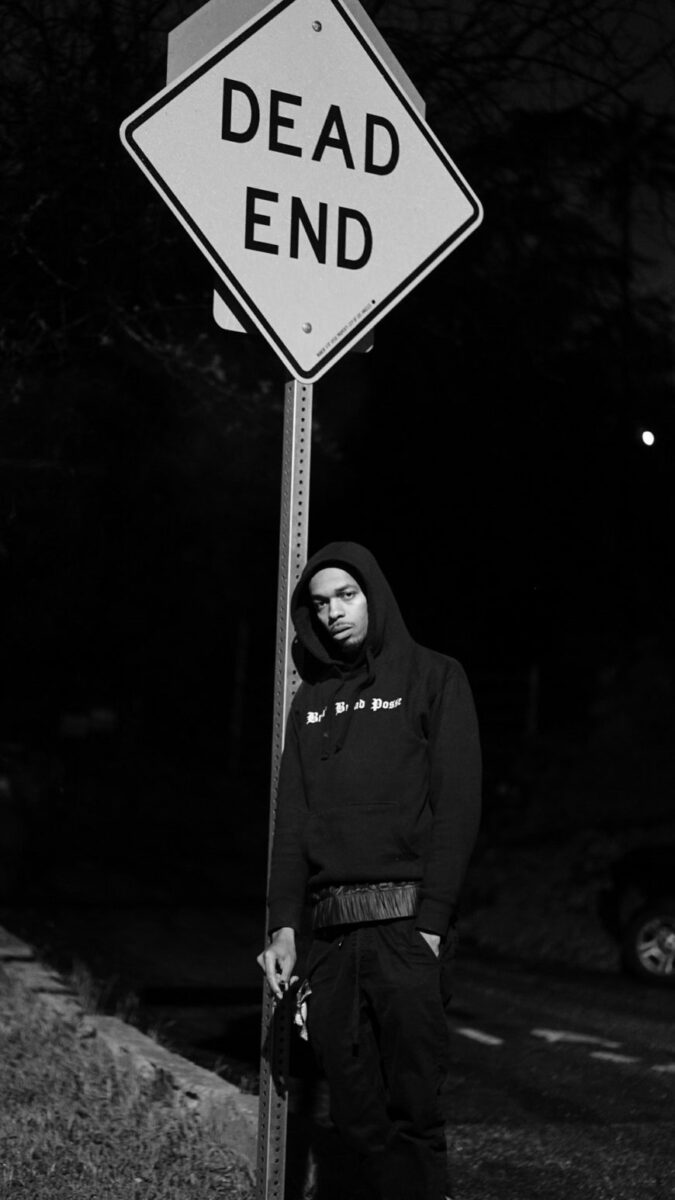 Find Trizz on :