Andrew W.K. has announced that his new album, You're Not Alone, will be released on March 2nd. The first single "Music Is Worth Living For" can be streamed above, and you can pre-order the album here.
"This song is a celebration of that essential and divine life-force that music is both emanating from and emitting to us. This song is about how good music makes it feel to not be dead. As the last line of the chorus proclaims, 'Music makes me want to stay alive.' That's probably the truest lyric I've ever written." – Andrew W.K. on "Music Is Worth Living For"
You're Not Alone will be his first album since 2009, when he released 55 Cadillac and Gundam Rock (released only in Japan). Back in September, Andrew W.K. said in a press release "I'm going for the sound of pure, unadulterated power; every emotion, every thought, every experience, every sensation, every fear, every joy, every clarity, every confusion, every up, every down." on his new album, and "Music Is Worth Living For" seems to be a great start.
Andrew W.K. has been partying since the released of his debut album in 2001, and though this is his first album since 2009, he has continuously taken his party on the road. This was no more evident than his tour towards the end of 2017, which we were able to cover during the Milwaukee stop.
The album artwork for You're Not Alone can be found below, as well as the track-listing for the release. As always, we will keep you up-to-date with news regarding Andrew W.K., so make sure you follow us on Twitter and like us on Facebook to get all the updates.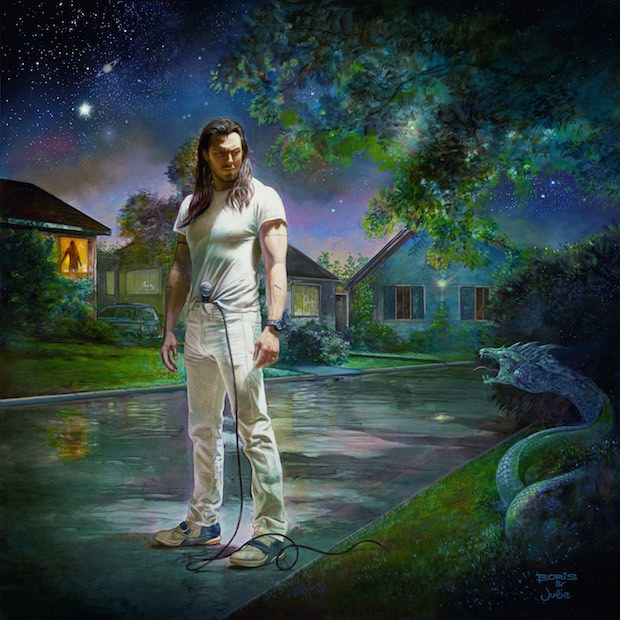 Track-listing:
The Power of Partying
Music Is Worth Living For
Ever Again
I Don't Know Anything
The Feeling of Being Alive
Party Mindset
The Party Never Dies
Give Up On You
Keep On Going
In Your Darkest Moments
The Devil's On Your Side
Break The Curse
Total Freedom
Beyond Oblivion
Confusion and Clarity
You're Not Alone