Southern California punk-rockers FIDLAR have announced that they will be releasing their new EP, That's Life, on March 17th. It will be the band's first new project since 2019's ALMOST FREE.
In addition to the news, FIDLAR have released a brand new single, "Centipede," which can be found below. The single follows the previously released "FSU," "Sand On The Beach," and "Taste The Money."
"Centipede" is a song about the minutiae of relationships that crawls under your skin the longer you spend with someone. The Ryan Baxley-directed music video can be found below.
Pre-save "That's Life" now here and see below for EP track-listing and artwork. A limited edition vinyl pressing of the EP will also be available this spring here.
Artwork: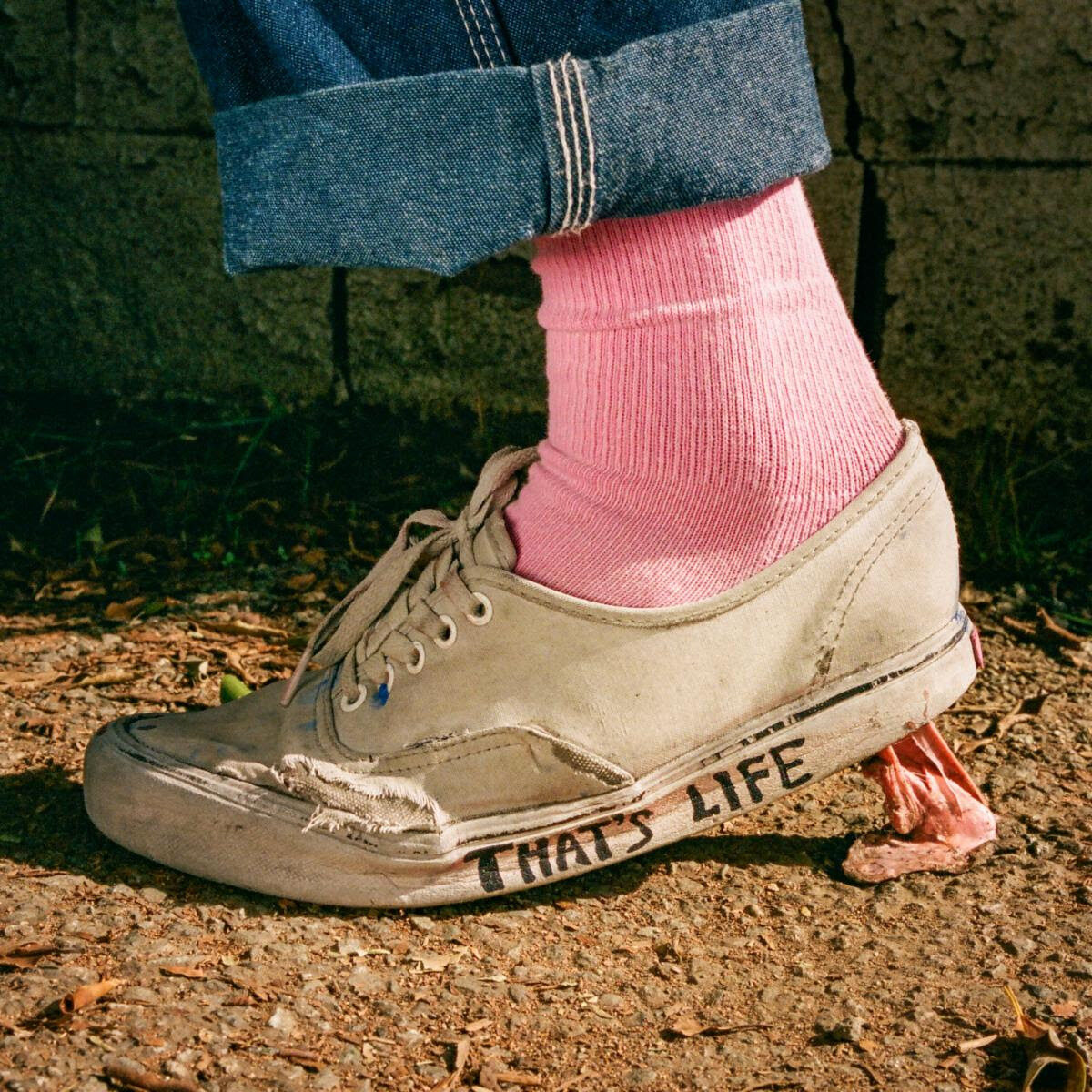 Track-listing:
Centipede
On Drugs
Sand on the Beach
FSU
Taste the Money
That's Life
Tour dates:
February 17th, 2023 – Catalyst – Santa Cruz, CA
February 18th, 2023 – Ace of Spades – Sacramento, CA
February 20th, 2023 – Noise Pop 30th Anniversary – San Francisco, CA
February 21st, 2023 – Fremont Theater – San Luis Obispo, CA
February 22nd, 2023 – Observatory North Park – San Diego, CA
February 24th, 2023 – Ventura Theater – Ventura, CA
February 25th, 2023 – The Observatory – Orange County, CA
March 3rd, 2023 – Rickshaw Theatre – Vancouver, BC
March 4th, 2023 – Wonder Ballroom – Portland, OR
March 5th, 2023 – Freakout Weekender 2023 – Seattle, WA
March 15th, 2023 – Studio 230 – Auckland, New Zealand
March 17th, 2023 – Roundhouse, Sydney – Kensington, Australia
March 18th, 2023 – Super Fun Day 2023 – Brisbane, Australia
March 20th, 2023 – The Basement Canberra – Belconnen, Australia
March 22nd, 2023 – Forum Theatre – Melbourne, Australia
March 23rd, 2023 – The Gov – Adelaide, Australia
March 25th, 2023 – Metropolis Fremantle – Fremantle, Australia
May 5th, 2023 – Shaky Knees Festival 2023 – Atlanta, GA