Welcome, dear readers, to Substream's 31 Days of Halloween. While every holiday captures the hearts and minds of the Substream staff, Halloween holds an especially important place in our hearts. Now that we've entered the month of October, it's time for us to share our love for this holiday with you.
Every single day in October, our collection of spooky staff writers and ghoulish guest contributors will walk you through a horror or Halloween-themed movie they adore. The goal is to both celebrate the titans and icons of the season while also introducing you to new films and scares to fill your autumn nights. Lock your doors, check under your bed, and settle in as you join Substream for our 31 Days of Halloween.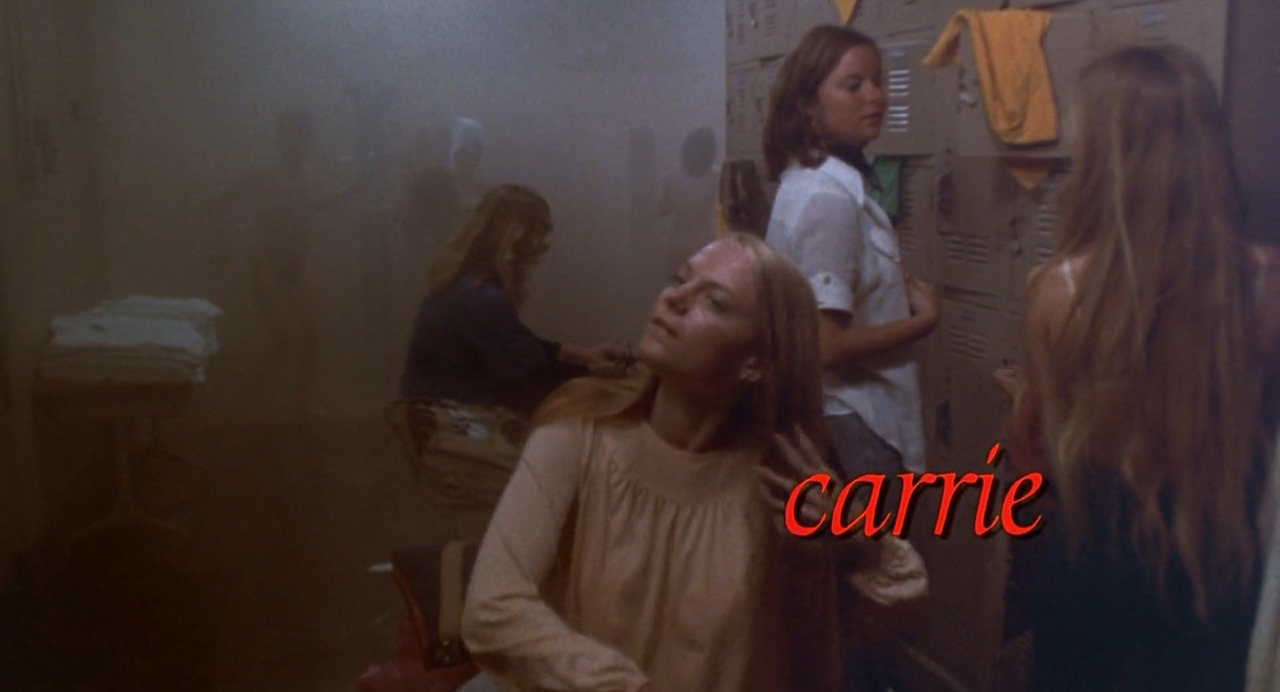 Day 1: Carrie (1976)
Carrie was the first of many Stephen King adaptations. In 1976, Carrie and The Omen were the big horror movies that gave fans something to fear. While King has always added unrealistic elements to his storytelling, anyone who has gone through high school has either been treated the way Carrie White was or witnessed someone being treated that way. And it's the real elements that can wind up being the scariest at times.
As someone who hosts a podcast dedicated to King's work, I'll be the first (and certainly not last) to say that a lot of the adaptations of his work are not great. You won't hear me say that about Carrie, though. Even though it was his first book and the first film adaptation of his work, it stands up. You won't find CGI all over this movie, because it simply wasn't needed. The practical effects are key to what makes Carrie's powers play off so well on the screen. Director Brian De Palma crafted a film that was appealing, terrifying, and entertaining all at the same time.
Of course, I can't forget to give credit to Sissy Spacek for a performance that people still know her for today. It's been 43 years and while I've seen her in other shows or movies, she's still Carrie White to me. The role even earned her a nomination for Best Actress at the Academy Awards. While she didn't win, it tossed her into the spotlight and she won the award four years later for her portrayal of Loretta Lynn in Coal Miner's Daughter. Spacek wasn't the only one from this movie who would go on to be a start, either. Pre-Grease Jon Travolta had a role in the movie, too. It wasn't a huge role by any means, but his character, Billy, played a prank on Carrie, and let's just say that wasn't his best idea ever.
What makes this movie so interesting to watch, though, is the fact that it features a strong female lead, who is literally more powerful than anyone else. In 2019, it still feels like a struggle to get movies like that made. And when they do, there's always someone who will complain about them. However, I'm not familiar with any backlash from the release of this movie. Critics loved it and plenty of fans came out to see it.
Carrie might not have come out during a time that I was actually living in, but it never felt like the movie was out of place or time when I watched it for the first time. High school kids can be absolutely brutal when they want to be, which is something that hasn't changed one bit. In fact, with the age of the internet, it's become even easier. Carrie White had something special that could have been used for good, but the constant harassment from her mother (played wonderfully by Piper Laurie) and the kids at school pushed her to the edge.
There are some aspects of the book that are left out of the movie, but it's a complete story start to finish even without all of the little details that King loves to have in his novels. One could argue that sometimes King puts too many details into his novels, but that isn't the case with Carrie as it's one of his shorter novels in general. This serves as a benefit to this adaptation.
Carrie is a fantastic horror movie that stands the test of time and if you're looking for something to watch this October, you can't go wrong with this one. Not to mention the runtime is only 98 minutes on it. Who doesn't love a good movie that you can jump into and finish in less than two hours these days?