There's something so pure and soothing about acoustic music. While the original acoustic "instrument" was the human voice, the next instrument that followed was the flute. Many moons later, and a much longer story, the acoustic guitar was born. The genre of acoustic music has twisted and turned over the years, but one thing has stayed the same: the raw emotion and power behind the music. Rising solo artist Cory Wells is no different.
If you're in this alternative scene and you think of an acoustic act, you probably think of Dashboard Confessional. What started as a solo project for Chris Carrabba quickly turned into a powerhouse project. Cory Wells follows a similar story, launching his solo project in 2017 following an extensive background in metal. Wells released his EP, How to Tear Apart the Ones You Love, on Pure noise Records and soon followed-up that realize for the viral single, "End of a Good Thing."
His background performing in metal bands has truly made him a unique and special talent in the scene. Now, Cory Wells is gearing up to release his new album, The Way We Are, on November 15th via Pure Noise Records. It's a perfect continuation of the brand of music Wells has created for himself — as he looks to take the desperation and power of heavy music, and blend it with his solo, acoustic project. The comparisons to Dashboard Confessional are there, and it runs a little deeper as it's when Wells discovered their MTV Unplugged 2.0 live album that his music style shifted towards a more earnest, stripped down type style. And it's the blending of all of those influences that make him stand out.
Across the entirety of The Way We Are, you see Cory Wells flex his muscles. There's twists and turns along the way, ensuring that you'll always be on your toes. Substream is excited to be teaming up with Wells to debut his new single, "Broken." It's an upbeat acoustic/rock song that shows Wells telling the story of a break-up, serving as a poignant reminder of what once was. Listen for yourself below.
"It was the first time I'd ever been the one to break up with somebody. I remember walking down the stairs of her apartment complex to go back home, and I was so upset at the top of the stairs," he tells Substream. "By the time I got to the bottom, I didn't even care anymore. The song represents that emotional roller coaster: It starts out big, and when it's done, it ends really soft, like 'I'm over it.'"
You can pre-order your copy of The Way We Are from Cory Wells here, and below you will find the album artwork and track-listing.
Artwork: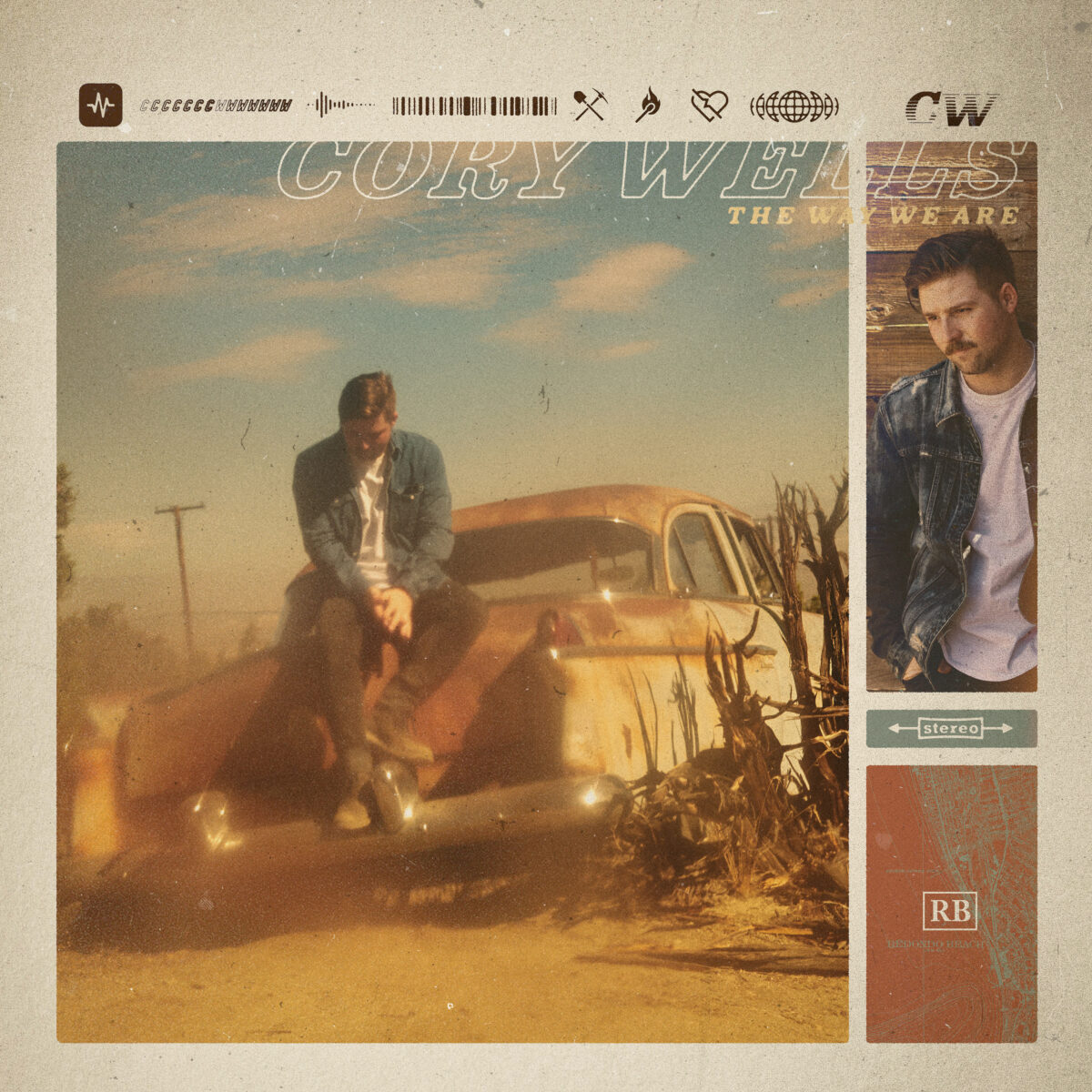 Track-listing:
Distant
Keiko
Wildfire
Harbor
Broken
Fall Apart
Waiting
End Of A Good Thing
Patience
Walk Away
Lost
Cement