Set It Off have announced that they will be releasing their new album, Midnight, on February 1st, 2019. It wias produced by Mike Green (Neck Deep, All Time Low, State Champs) with additional production done by Brandon Paddock (Panic! at the Disco, The Used, Daughtry). It will be their label debut with Fearless Records, and can be pre-ordered here.
In addition, Set It Off have released a new song from Midnight called "Lonely Dance." It is the second song released from the album, though the previously released "Killer In the Mirror" served as a standalone single at the time.
"Welcome to 'Lonely Dance,' the anthem of the introvert, where we can all be content and not feel like a freak for just wanting to stay inside where we feel at home. We're really excited about this song and the music video accompanied with it," explains Set It Off vocalist Cody Carson. "It's honestly my favorite music video of ours to date. As far as the concept, how can you get more isolated than space? It was an unbelievable experience to work on a set so intricate and beautiful as that spaceship and the team behind the camera were just amazing!"
That's not all: Set It Off will be heading out on a headlining tour in early-2019 to support Midnight. The tour kicks off on February 15th in Las Vegas, Nevada and will wrap up on March 24th in San Francisco, California. Support for the tour has yet to be announced.
Check out the artwork and track-listing for Midnight below, as well as the 2019 tour dates from Set It Off.
Midnight artwork: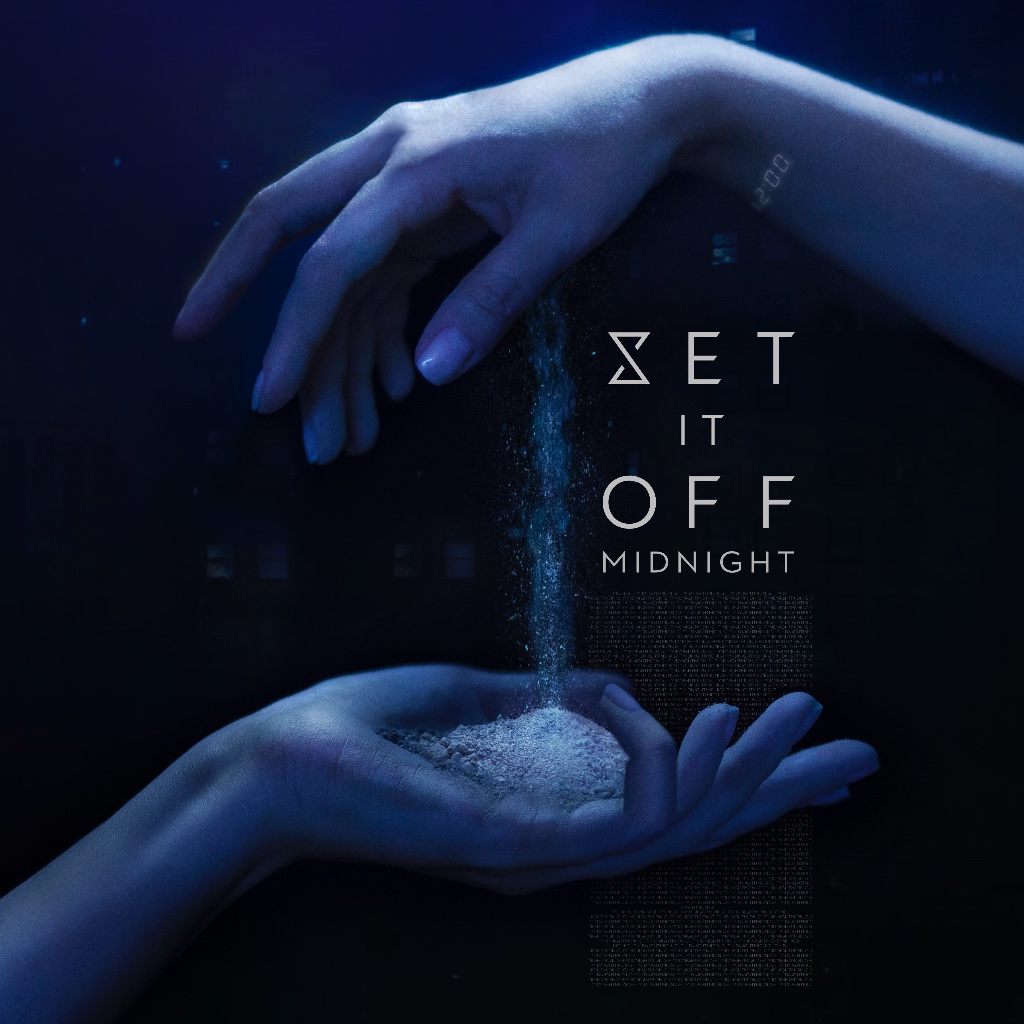 Midnight track-listing:
"Killer In The Mirror"
"Hourglass"
 "Lonely Dance"
"Different Songs"
"For You Forever"
"Dancing With The Devil"
"Go To Bed Angry" [feat. Wayfarers]"
"Midnight Thoughts"
"Criminal Minds"
"No Disrespect"
"Stitch Me Up"
"Raise No Fool"
"I Want You (Gone)" [feat. Matt Appleton]
"Unopened Windows"
"Happy All The Time" [feat. Skyler Acord]
2019 headlining tour dates:
2/15 — Las Vegas, NV — Hard Rock Hotel
2/16 — Pomona, CA — The Glass House
2/17 — Santa Cruz, CA — The Catalyst
2/19 — Portland, OR — Hawthorne Theater
2/20 — Seattle, WA — El Corazon
2/23 — Salt Lake City, UT — In The Venue
2/24 — Denver, CO — Marquis Theatre
2/26 — Chicago, IL — Metro
2/27 — Pontiac, MI — Crofoot Ballroom
2/28 — New York, NY — Gramercy Theatre
3/2 — Millvale, PA — Mr. Smalls Theatre
3/3 — Philadelphia, PA — Union Transfer
3/5 — Cleveland Heights, OH — Grog Shop
3/6 — Toronto, ON — Mod Club
3/8 — Boston, MA — Paradise Rock Club
3/9 — Baltimore, MD — Baltimore Soundstage
3/10 — Greensboro, NC — Blind Tiger
3/12 — West Columbia, SC — New Brookland Tavern
3/13 — Atlanta, GA — The Masquerade
3/15 — Orlando, FL — The Abbey
3/18 — Dallas, TX — 2513 Deep Ellum
3/19 — Houston, TX — White Oak Music Hall
3/20 — San Antonio, TX — Alamo City Music Hall
3/22 — Mesa, AZ — The Nile
3/23 — West Hollywood, CA — The Roxy
3/24 — San Francisco, CA — Great American Music Hall