Chase Huglin has spent the better part of the past few years making a name for himself as the next best solo act. It's possible that you aren't entirely familiar with him yet, and if that's the case, then now is a good time to catch up with the rest of us who are familiar.
Huglin signed with InVogue Records back in 2015, releasing his Glow EP almost immediately, and began his upward trajectory. 2016 found him releasing his debut album, You Deserve An Island, to much acclaim. After it's release, he found himself opening for acts like SayWeCanFly, Aaron West and the Roaring Twenties, the Spill Canvas, and many more. Fast forward to May 2018, and he releases his sophomore album, Will the Sun Ever Come Back.
There we go, now you're all caught up with Chase Huglin — and that brings us to today. We are excited to be premiering a new music video for his song, "Coast," which of course is off of Will the Sun Ever Come Back. Expanding on the meaning behind the song, Huglin goes on to explain, "When I was writing 'Coast,' I was a little worried that song might be a little too personal, and I kind of kept it on the back burner for a while, and even after recording it, I still just thought of the song as an option if I didn't write another song to replace it. he song is about no matter where this music thing takes me, I will always be the same person, and the experiences I had, I'll never forget them. It's also about this time in my life before I knew what the full wait of depression felt like, and kind of how innocent everyone is before they get their heart broken for the first time. I think it kind of defines a person."
The music video for "Coast" shows a young couple taking an old-school trip together. The video follows them traveling on country roads, making various stops along the way, all the while documenting their experiences together. You will find the video for the emotional track at the top of this post.
That's not the only news for you today regarding Chase Huglin: he has announced a headlining tour for this summer. To make the tour even more special, he will be bringing out a full band to re-create some of his solo songs. Check out all of those upcoming tour dates below, and if you like the song/video for "Coast," pick up your copy here.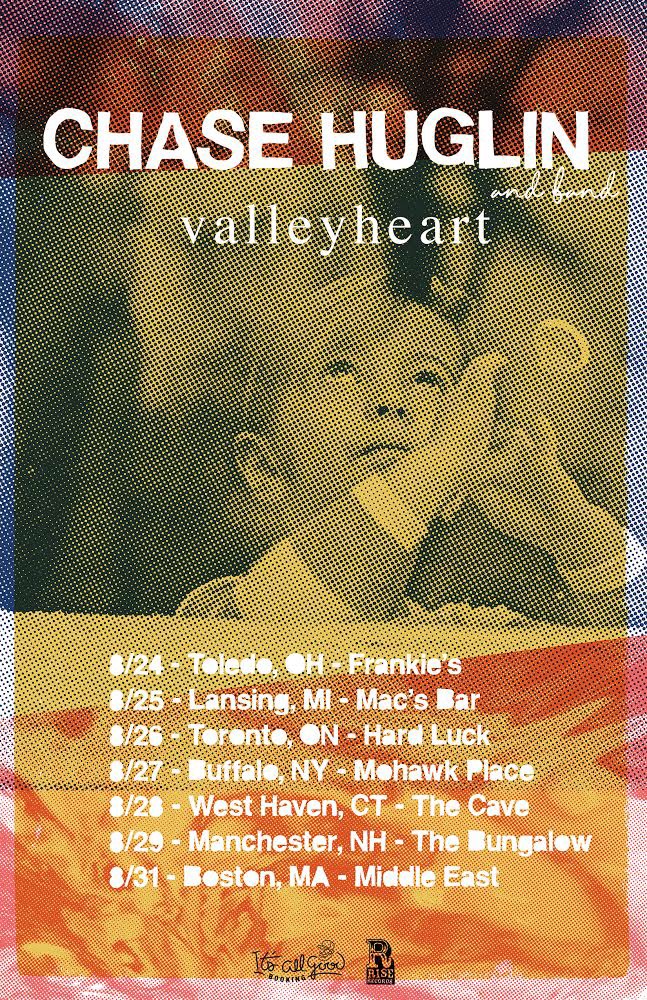 August 24th – Toledo, Ohio – Frankie's
August 25th – Lansing, Michigan – Mac's Bar
August 26th – Toronto, Ontario – Hard Luck
August 27th – Buffalo, New York – Mohawk Place
August 28th – West Haven, Connecticut – The Cave
August 29th – Manchester, New Hampshire – The Bungalow
August 31st – Boston, Massachusetts – Middle East