We don't want to alarm you, but 2017 is going to be an absolutely massive year for movies. Whether you are looking for original blockbusters, franchise continuations, or unique visions from up-and-coming talents, there is something for everyone and then some.
Last month, our staff sat down and began pouring over every release schedule we could find for the new year. Our initial list of most anticipated titles numbered well over 100 films in total, but we felt asking readers to commit that much time and money to cinema was simply unfair. Group chats and email chains were launched, late night conversations were had, and after many hours of debate we settled on half of that with 50 films we felt captured a little bit of everything the world of cinema has to offer in 2017.
We know from experience that some of these movies will not be the films we want them to be, but that is part of the risk you take whenever you experience art. Some things won't work, but most will, so don't let a single bad experience deter you from watching more. If you feel that we missed anything, please comment below and let us know.
We need escapism in movies more now than at any other point in our lifetime, so why not welcome a family-friendly movie about cars controlled by monsters (that are not robots) with open arms? Trucks stars Lucas Till as Tripp, a small town teenager with dreams of escaping who just so happens to have a knack for speed. After befriending a subterranean creature being pursued by the government, Tripp must save his strange new friend and in doing so learn a little something about the person he is meant to be. It looks big and silly and bizarre and even if it is horrible it will probably be fairly watchable. Abandon all critical thinking, ye who see this film. – James Shotwell
Say what you will about M. Night Shyamalan's films as individual works, but when you look at his career as a whole you cannot deny that he is one of the last few true innovators working in mainstream Hollywood today. He has taken risks with every film he has made, and even when certain titles did not work as well as others (The Last Airbender) he still introduced new ideas on those works that captured our imagination. Split seems to be performing better with critics and festival crowds than The Visit did, so we're keeping our hopes high that Shyamalan and lead actor James McAvoy can leave us feeling thoroughly unsettled. – JS
There is no reason for Xander Cage to return other than the almost guaranteed returns that come with every Vin Diesel vehicle (no pun intended). The demand for another xXx film has been low for years, but after seeing the undeniably insane trailer for this feature in front of Rogue One back in December we cannot help being curious about what the film might have in store for action die-hards. If Ice Cube (the star of xXx 3) also returns it could be a serious best-worst film contender. – JS
Look, there is a very good chance Rings will not live up to the very high bar set by the remake of 1998's Ringu. Most sequels to franchises that have sat largely untouched for a decade or more turn out to be a waste of time, but something about the return of Samara and her curse has us intrigued. The digital age makes the possibilities for furthering her reach seemingly endless, and it will be curious to see whether or not the filmmakers make the most of this opportunity. – JS
Will Arnett is a fantastic actor who seems to find more success providing voice work (Bojack Horseman, The Lego Movie) than he does by anchoring a film or television series (The Brothers Solomon) in his physical form. The Lego Batman Movie will attempt to build a big screen animated universe for the most popular hero in comic book history, and from the looks of the first trailers I think the filmmakers might just pull it off. – JS
Keanu Reeves is back to kick more ass and take more names. Joined by a new puppy (whom we very much hope to see live until the credits), Wick is forced back out of retirement after an old foe (played by his former Matrix co-star Laurence Fishburne) comes looking for blood. We don't know much about what happens from there, but it would appear that a globe-trotting, bullet-riddled epic will follow. – JS
It's hard to believe that it's been 15 years since Gore Verbinski provided us with his vision of Japan's horrifying Ringu in The Ring. What's maybe even more shocking is that the now 52-year-old auteur followed that horror flick with a decade of working almost exclusively on family-friendly Johnny Depp vehicles in the Pirates Of The Caribbean franchise, the excellent animated Western Rango, and 2013's The Lone Ranger. Now, after all these years, Verbinski has returned to the darker side with an ultra-creepy, horror-tinged thriller in A Cure For Wellness. The film's trailers are intriguing, slightly disturbing, and vague enough that if it didn't look excellent we'd at least want to watch just to find out what the hell is going on. – Brian Leak
This movie looks absurd in all the right ways. Directed by Chinese cinema auteur Zhang Yimou (Hero, House Of Flying Daggers), The Great Wall postulates that the Great Wall of China was created to keep out giant monsters rather than nomadic hordes. This could be the growing cinema culture of China's entry point into mainstream American theaters, so one way or another this film is going to be historic. – Leigh Monson
XX – Feb. 17
We're big-time suckers for great horror anthologies (see: Creepshow, Trick 'R Treat, Tales Of Halloween, V/H/S, The ABCs Of Death, etc.) and we've been chomping at the bit to see the all female-directed XX which offers "four deadly tales by four killer women." Karyn Kusama (The Invitation), Roxanne Benjamin (Southbound), Annie Clark (otherwise known as musician St. Vincent—making her directorial debut), and Jovanka Vuckovic (The Captured Bird) helm the film's four parts and that lineup alone was enough to get us to bookmark the film's website so that we could rent it the moment it hits VOD. – BL
Written and directed by Jordan Peele, we leave behind the comic stylings of Keanu and go full horror in Get Out. The premise: think The Stepford Wives, but with Black people as the robotized slaves. This is a film that's going to push a lot of buttons, and there's a lot of potential for a horror masterpiece to arise from the social commentary. – LM
X-Men movies are pretty hit and miss, but damn if Logan doesn't look like it could be one of the franchise's best installments. Adapted from the comic story Old Man Logan, this will allegedly be the final bow for Hugh Jackman's Wolverine. Between the somber tone promised by the trailer and an R rating to ensure plenty of bloody action, this looks like a worthy way to say goodbye to one of cinema's most iconic superheroes. – LM
Every blockbuster film released these days is part of, or an attempt at building, a cinematic universe. Marvel movies, Star Wars, and the DC Comics extended cinematic universe are perhaps the best examples of this, but there are more universes in development now than ever before. One of them launched with Gareth Edwards' Godzilla and now continues with Kong: Skull Island. After this the two monsters will inevitably meet. Until then, this movie looks really, really good. – JS
Raw – Mar. 10
We've only witnessed two brief clips from Julia Ducournau's upcoming cannibalistic fright but they were plenty to leave us feeling unsettled and a little queasy. Apparently screenings have been making critics feel the same way and then some for months but we'd be lying if we said we weren't up for the challenge of experiencing this likely visceral and clearly very bloody French flick. The absolute best part of a moviegoing experience is when what you're watching onscreen makes you feel something—in this case, that feeling might just be your lunch coming back up. – BL
Some movies ooze a kind of cool that is entirely unique to that film, and so far Ben Wheatley's Free Fire appears to be that type of picture. The film takes place almost entirely in a single space, and it revolves around a shoot-out between a notable cast of indie stars that will no doubt become household names in the years to come. Think of it like Smoking Aces if that film were made for people with good taste who tried to avoid Hollywood action tropes whenever possible instead of mindless slobs who cannot bring themselves to get off the couch and change the channel. – JS
Disney's strategy of turning their classic animated films into live action adaptations has been hugely successful thus far, so Beauty And The Beast seems like a welcome inevitability. Emma Watson as Belle seems like perfect casting, and a supporting cast of Dan Stevens, Luke Evans, Josh Gad, Ewan McGregor, Ian McKellen, and Emma Thompson is nothing to scoff at. It will certainly be a treat to revisit a song as old as time. – LM
James Gunn is going to be remembered in the annals of film history as the guy who gave us Guardians Of The Galaxy, but real fans of cinema know that it is his work outside the Marvel universe that best showcases his craftsmanship as a storyteller. The Belko Experiment, which is directed by The Darkness and Wolf Creek filmmaker Greg McLean, tells the story of 79 people trapped in an office building who are forced to kill or be killed by a voice through their intercom system. The cast includes Tony Goldwyn, John Gallagher Jr., Sean Gunn, and more. – JS
Blame it on the inner child of the '90s that resides in the majority of our staff, but we have high hopes for the second big screen adaptation of the coolest show based on a toy to come out of 1993. This film will exchange the silliness of the original series for a grittier and slightly more mature take on teenage outcasts who are recruited by an ancient alien named Zordon to defeat the evil Rita Repulsa. Will it be too serious for its own good? We will have to wait and see. – JS
Guy Ritchie (Sherlock Holmes, The Man From UNCLE) is a director with a lot of quirks, so even when his films don't quite hit the mark they're at least fascinating to watch. Now Ritchie has taken a stab at the Arthurian mythos, but we can still expect the sort of fast-paced madcap nonsense we've come to expect from the man who has made anachronistic adaptation his shtick. – LM
Controversial casting choices aside, Ghost In The Shell looks like about as accurate a translation of anime to live action as we're likely to ever see. The cyberpunk sensibilities of the original 1995 film are lovingly rendered in three dimensions with real actors inhabiting the space, so if nothing else this film is going to be gorgeous. If it sticks to the story and tone of its source material, we may have a new sci-fi classic on our hands. – LM
As long as Universal continues churning out Fast And Furious films we will continue to put those titles on our annual most anticipated lists. You can scoff all you want at the increasingly cartoonish nature of this series, but there is no denying the franchise's time-tested formula for success. The only difference this time is that it will be the first full feature to happen without deceased cast member Paul Walker acting opposite Vin Diesel. His presence will certainly be missed, but we have hope that the Toretto clan will still be able to deliver something memorable. – JS
Obviously. James Gunn is one of the biggest rising stars in Hollywood directing, and Marvel Studios is a juggernaut of quality superhero action flicks. The first Guardians was one of the best films of 2014, and the early glimpses of Vol. 2 indicate that Marvel has allowed Gunn to stay just as weird and eccentric as he was before. This is the film to kick off the summer blockbuster season. – LM
Director Ridley Scott has been a bit all over the map in terms of quality in recent years, but his first film to bear the title Alien since 1979 is looking like a very promising return to franchise roots. Michael Fassbender reprises his role from Prometheus in what looks to be a horrifying revival of the Alien brand for a new generation of science fiction and horror fans. – LM
Dwayne 'The Rock' Johnson is one of the last true movie stars. It is nearly impossible to name a film released in the last 10 years that failed with his name atop the cast list, but the global superstar is certainly putting fans' faith in him to the test with his 2017 slate. The first of at least two major films, Baywatch will give new life to the popular TV series from the 1990s that most millennials have already forgotten altogether. At his side will be none other than Zac Efron, another bankable talent, but one whose leading roles have not fared nearly as well as those of his ridiculously buff co-star. Appearances from series regulars like David Hasselhoff and Pamela Anderson are already a foregone conclusion, so if nothing else at least there will be some summer entertainment for people who get off on early-90s nostalgia. – JS
We'll be the first to admit that the initial Annabelle spinoff left us feeling more than a bit underwhelmed, but The Conjuring universe (everything is a universe now) has a strong performance history thus far. This film will tell us about the man who created the Annabelle doll, as well as the first instance where her evil tortured innocent souls. It could be a complete dud, but we believe in the power of Blumhouse until we have been proven otherwise. – JS
History has not been kind to female-led comic book movies. Elektra, Catwoman, and Aeon Flux were all disastrous outings made with the best of intentions, but something about Wonder Woman feels different. This movie feels special and we have only seen about two and a half minutes of the time-hopping adventure it has to share. The DC extended universe may never be as big as Marvel's cinematic universe, but this movie could give DC the first major victory for female heroes on the big screen. Don't let us down. – JS
The first teasers for Cars 3 have teased a dark turn for Lightning McQueen. Pixar and Disney may have mishandled Cars 2, but they immediately pulled the masses back in with those brief glimpses of Lightning crashing in the midst of what looks to be a major race. The only synopsis we can find says the film will follow Lightning as he "enlists his new friend as a technician to help him compete against a new generation of racers." Could this be the comeback story we need in 2017? Let's hope so. – JS
One medium-sized sequel hoping to not get lost amidst a very busy summer packed with many promising sequels is The Golden Circle. Taron Egerton returns, as does Colin Firth (don't ask how because we don't know) and Mark Strong, for an adventure that will take the Kingsman to the United States. There the team will join forces with their American counterparts, led in part by Channing Tatum, in order to defeat a new villain who threatens civilization. Jeff Bridges, Julianne Moore, Halle Berry, and Sir Elton John are also set to appear. – JS
Sofia Coppola (The Virgin Suicides, Lost in Translation) is a personal favorite among some of the Substream staff, so it's exciting to see her return to the big screen with something entirely unique to her filmography: a remake of a Western. Starring Kirsten Dunst, Elle Fanning, Colin Ferrell, and Nicole Kidman, The Beguiled not only promises to be a tense thriller, but also a revival of Coppola mood-poem style of filmmaking. We honestly can't wait. – LM
Homecoming holds a double meaning for the new Spider-Man: It's the hero's return to Marvel's creative control on the big screen, and it's a new direction for the teenage hero to take as he tackles the difficulties of high school. Tom Holland made an impressive debut as Peter Parker in Captain America: Civil War, and with the return of Tony Stark as a supporting character, Homecoming looks to be yet another rock-solid entry to the Marvel Cinematic Universe. – LM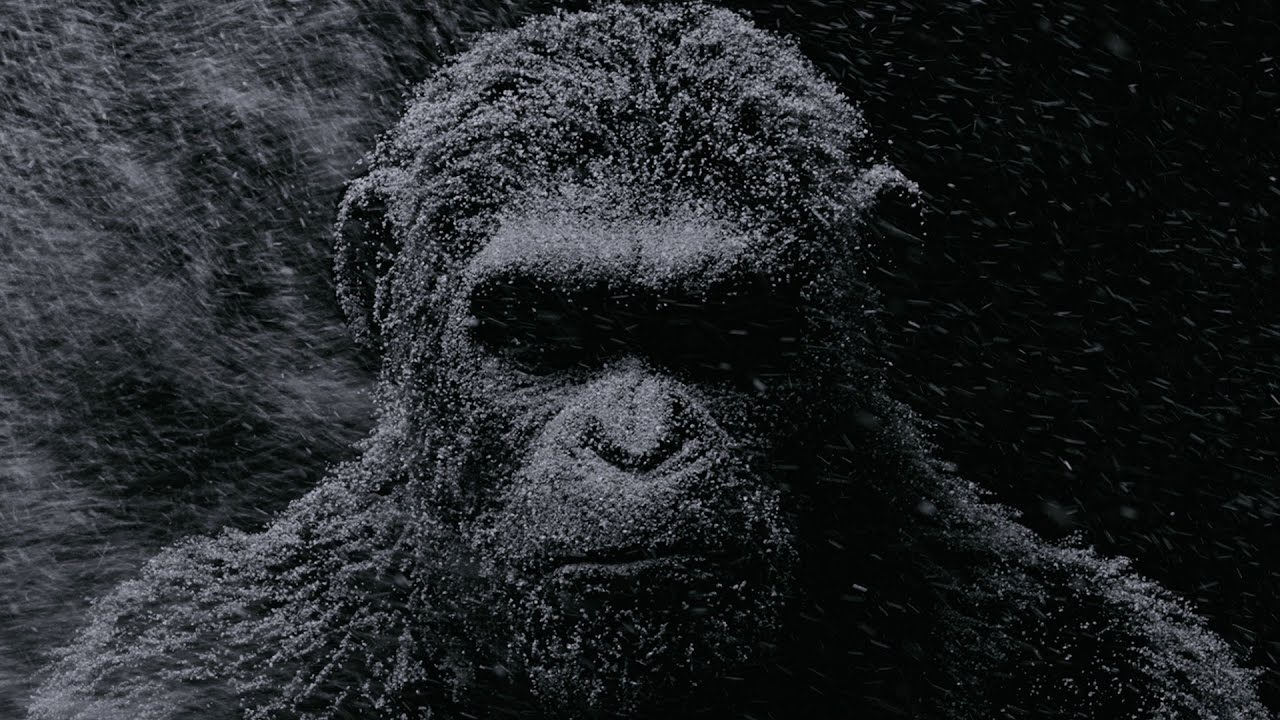 Who would have thought that a trilogy of Planet Of The Apes prequels would be some of the best summer blockbusters of the past decade? Following on the heels of Rise and Dawn, War For The Planet Of The Apes looks to take the action-bananas monkey business of Dawn and crank it up to 11. Andy Serkis returns as Caesar, leader of the apes, because these films just wouldn't quite be the same without his stellar animalistic performance. – LM
Bad Moms was a surprise hit (and a surprisingly good comedy) released in summer 2016. The runaway success of the project led many to believe a direct sequel would follow in one or two years' time, but for now we will have to settle for a spinoff called Bad Dads. Little is known about the production, but it seems safe to assume the story will follow a group of suburban fathers who feel the need to cut loose while still staying atop of their duties at home and work. Will lightning strike twice, and in doing so create a Bad-verse where similar features follow? Only time will tell. – JS
Christopher Nolan has a new film. Sold. It's a World War II film about the evacuation of Dunkirk. Sounds like a bleak Nolan-esque setting. Again, sold. It's being shot specifically for IMAX and will be shown on 70mm film. Sold. Sold. SOLD. Will somebody please take my money? – LM
Luc Besson (The Fifth Element, Lucy) is one of those directors who perhaps has more style than substance, but man does he bring the style when he tackles science fiction. Valerian looks to be a visually fantastic movie that could propel Besson back into public consciousness after two decades writing and producing action flicks like The Transporter and Taken. And space and time travel antics have never been bigger in cinema than they are now, so it only makes sense that he would jump on that bandwagon by adapting the beloved comic Valerian And Laureline. – LM
Alright, no joke, this movie has one of the most focus-grouped, IP-desperate premises we have ever seen. That being said, the same could have been said about The LEGO Movie, so maybe someone had a legitimately good idea for how to give plot and ethos to the smiley faces and poo piles programmed into our phones. Only time will tell when this animated flick hits theaters in August. – LM
By the time Baby Driver arrives in theaters four full years will have passed since the last Edgar Wright project came out. Fans know this is largely due to the filmmaker's last minute exit from Ant-Man, but regardless—the world is in dire need of Wright's unique vision. Ansel Elgor stars as Baby, a young getaway driver who finds himself working a heist that is doomed to fail. Lily James, Jon Bernthal, Kevin Spacey, Jamie Foxx, Jon Hamm, Red Hot Chili Peppers bassist Flea also appear. – JS
It – Sept. 8
As iconic as Tim Curry's performance as Pennywise was in the 1990 TV movie, the new version of It seems like the big budget adaptation that Stephen King's beloved novel deserves. The teases of Bill Skarsgard as Pennywise are genuinely creepy, and we can only imagine what the demonic clown's true form will look like in modern special effects. We're sure to die laughing. – LM
We have a feeling Granite Mountain will be the Deepwater Horizon of the new year. The film tells the true story of an elite crew of men who battled the 'Yarnell Hill Fire,' a wildfire in Prescott, Arizona in June 2013 that claimed the lives of 19 of their members. The cast boasts a hearty collection of talent, including Ben Hardy, Jennifer Connelly, Taylor Kitsch, Miles Teller, Josh Brolin, and Jeff Bridges. That list alone should make you excited enough to seek this title out, but if you need even more convincing then you might like to know American Hustle co-writer Eric Warren Singer penned the script. If you're still not sold I don't know what to tell you. – JS
Don't worry, nerds. This Flatliners is a sequel to the 1990 film of the same name and not a reboot. The only reason we know this is true is because Kiefer Sutherland, who starred in the original, told us so when doing an interview shortly after news of his casting went public earlier this year. Aside from the fact that Ellen Page, Diego Luna, and Nina Dobrev also appear there is very little known about the title, but as massive fans of the original we are excited to see where writer Ben Ripley (Source Code) wants to take us. – JS
A movie we never thought would be made actually exists and is headed our way in just 10 months. 2049 follows Officer K, a new blade runner for the Los Angeles Police Department, who unearths a long-buried secret that has the potential to plunge what's left of society into chaos. His discovery leads him on a quest to find Rick Deckard, a former blade runner who's been missing for 30 years. – JS
Oh yes, we have a Brony on staff here at Substream. Friendship Is Magic only just finished its sixth season, so this big screen adaptation seems oddly tardy, but that doesn't mean it's any less welcome. If it can somehow manage to bring a paradigm shift that will breathe new life into the show, fans will adore it. If not, we can at least count on the characters we know and love with some great music to accompany them. – LM
Jason movies are about as formulaic as they come: 1 part serial killer, 5-ish parts killable kids, have at it. The strength of this film is going to be in just how creative the kills are, and after such a long gap in the franchise it only makes sense that the folks at New Line Cinema have had enough time to come up with some good ones. And hey, being released on Friday the 13th seems like a good omen. – LM
Chapter 4 will begin immediately following the events of Chapter 3. For those that have forgotten those closing moments, the film ended with psychic medium Elise Rainier joining forces with the ghost hunter team of Tucker and Specs. Chapter 4 will tell the story of their early days in business together, as well as a deeper look at Elise's life outside her work. – JS
Rumored to be part of the growing Cloverfield universe (which makes it likely that we will see a name change in the weeks ahead), God Particle is an upcoming sci-fi film that sounds equal parts simple and terrifying. The film follows a group of astronauts who are forced to fight for survival aboard a space station after their reality has been altered. How it is altered and what discovery causes this to happen remains tightly under wraps, but the possibilities feel rather endless. – JS
Few movies in the Marvel Cinematic Universe have left audiences as divided as the two Thor films we have already received. Ragnarok looks to improve on the world of Asgard's most notable son, but whether or not filmmaker Taika Waititi can succeed with a title that has caused others great frustration remains to be seen. If nothing else we will have our first look at Planet Hulk on the big screen, as well as another appearance from Doctor Strange. – JS
Paddington was one of the biggest surprises of 2015. What seemed like a throwaway January kid's flick was actually one of the most inspired bits of young children's cinema to come out in the past decade. Therefore, it only makes sense that a sequel is in the pipeline, and primed for a more palatable November release. We're very excited to reconnect with our inner child and visit the marmalade-loving bear once more. – LM
DC is running out of chances to convince the bulk of the moviegoing public that their extended cinematic universe is one worth investing our precious time in, but as of right now we are still willing to give Justice League a chance. After all, how could you skip out on an opportunity to see Aquaman on the big screen (played by Jason Momoa, no less)? – JS
Coco – Nov. 22
Getting excited for Pixar is like getting excited for ice cream: it's inevitably going to be satisfying. However, what's really exciting as of late is when Pixar opts not to make a sequel or a prequel to one of their earlier projects, and Coco is an exciting original property from the folks who made us feel for toys and fish. Steeped in Mexican culture and shrouded in mystery when it comes to plot details, color us intrigued for Coco. – LM
This one is a no-brainer. The as-yet-untitled Star Wars: Episode VIII may be even more highly anticipated than The Force Awakens was. So many questions were left unanswered by the end of Episode VII that it's only logical to be hyped for what looks to be this trilogy's Empire Strikes Back. This is going to be necessary viewing as part of American film culture. – LM
Following the same formula used to bring The A-Team to the big screen, The Six Billion Dollar Man will resurrect a popular TV franchise from over a quarter-century ago and hope the star power of its leading man (Mark Wahlberg) is enough to lure young audiences into the cinema. This version of a man-made superhuman will cost a bit more than The Six Million Dollar Man did, but the results should be the same. Expect a lot of kicks, punches, and explosions with this movie. If it performs well a sequel likely won't be far behind. – JS
If anyone other than Alexander Payne (Sideways, The Descendants) were behind this movie it probably wouldn't make this list, but considering his talent for making us feel all the feels possible we're willing to give him a chance. Downsizing tells the story of a Nebraska man who joins a community of miniaturized people after undergoing a process to shrink himself. Go ahead and read that two more times and let it settle in. Good? Good. We'll see you at the cinema in December. – JS