Drew Holcomb and the Neighbors have joined with Lori McKenna to release a new single, "You Want What You Can't Have." Self-described by Holcomb as "a heavy song in a big light melody and rhythm", the song came about during a trip to McKenna's home in Boston. It's the final single released ahead of Holcomb's new album, Dragons, due out Friday, August 16, via Thirty Tigers, and is the second track of the album that features McKenna's work.
"I flew up to Boston where Lori lives, and we wrote 3 songs together," Holcomb expands on the songwriting process. "This one is my favorite. We got to talking about how much social media reveals our insecurities, our jealousies, and no matter how successful people are, we all have to fight for contentment in a world of comparison, greed, and dissatisfaction. "
Drew Holcomb and the Neighbors kicked off a very busy touring season this past weekend with appearances at Bright Lights Belhaven Nights & Railbird Festival.  A full list of tour dates are below, with tickets here.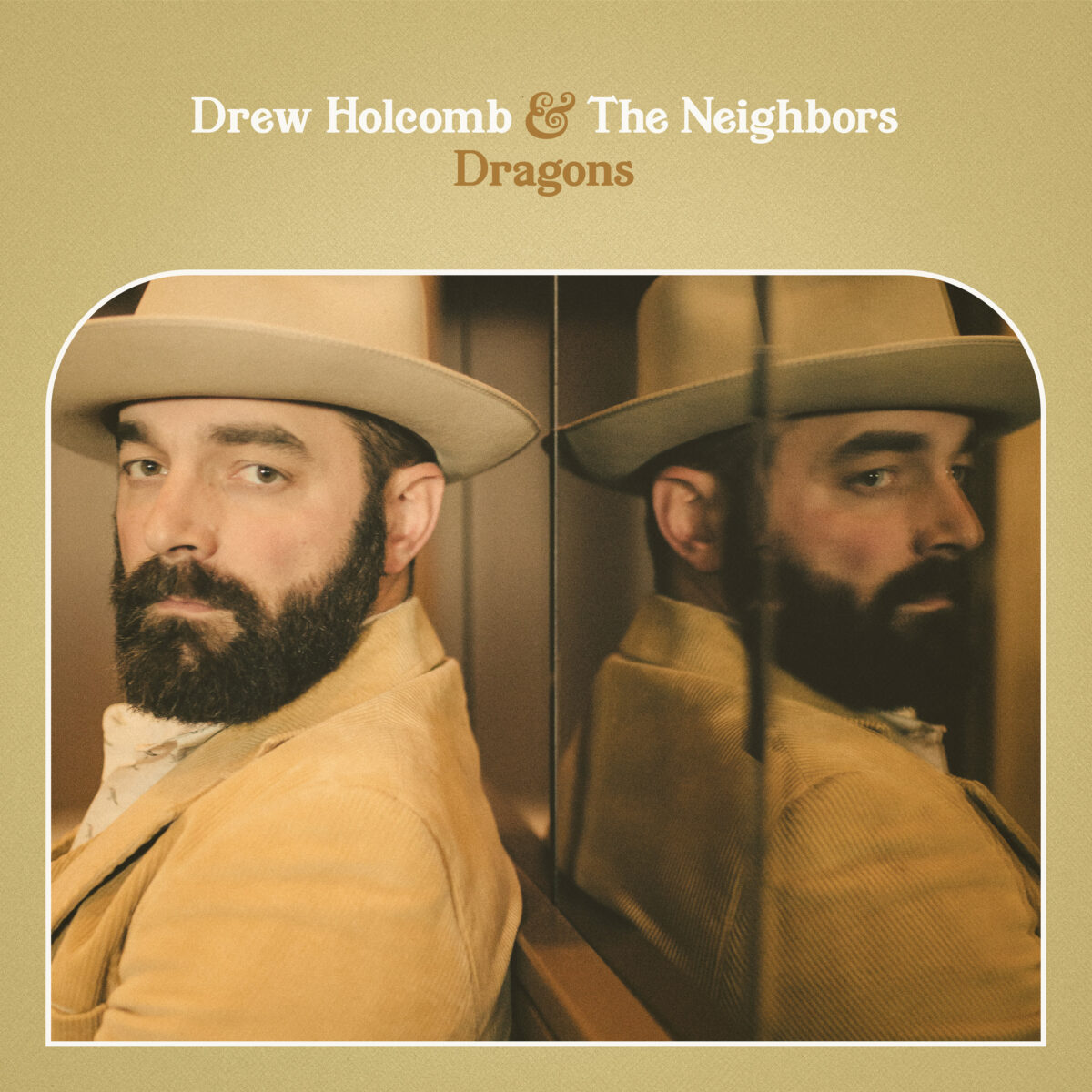 Dragons Tracklisting
1. Family
2. End of the World 
3. But I'll Never Forget the Way You Make Me Feel (feat. Ellie Holcomb)
4. Dragons (feat. The Lone Bellow) 
5. See the World (feat. Ellie Holcomb) 
6. You Want What You Can't Have (feat. Lori McKenna)
7. Maybe (feat. Natalie Hemby)
8. Make It Look So Easy
9. You Never Leave My Heart
10. Bittersweet
Drew Holcomb & The Neighbors tour:
^ Dan Rodriguez Supports   * Support TBA     All other dates w/ support from Birdtalker
August 10 @ Bright Lights Belhaven Nights in Jackson, MS
August 11 @ Railbird Festival in Lexington, KY
September 7-8 @ Moon River Music Festival in Chattanooga, TN (SOLD OUT)
September 10-15 @ AmericanaFest in Nashville, TN
September 14 @ The Ryman Auditorium in Nashville, TN
September 19 @ Thalia Hall in Chicago, IL^
September 20 @ Varsity Theatre in Minneapolis, MN^
September 21 @ Majestic Theatre in Madison, WI^
September 25 @ Lyric Fine Arts Theatre in Birmingham, IL
September 26 @ Neighborhood Theatre in Charlotte, NC
September 27 @ Lincoln Theatre in Raleigh NC
September 28 @ Jefferson Center in Roanoke, VA
October 2 @ Charleston Music Hall in Charleston, SC
October 3 @ The Tennessee Theatre in Knoxville, TN
October 4 @ Variety Playhouse in Atlanta, GA
October 5 @ HOB in Orlando, FL*
October 9 @ George's Majestic Lounge in Fayetteville, AR
October 10 @ Common Grounds in Waco, TX
October 11 @ The Heights Theater in Houston, TX
October 12 @ The Statler in Dallas, TX
October 13 @ Austin City Limits in Austin, TX
October 15 @ Tower Theatre in Oklahoma City, OK
October 16 @ Liberty Hall in Lawrence, KS
October 17 @ Old Rock House in St. Louis, MO
October 18 @ Germantown Performing Arts Center in Memphis, TN
October 19 @ Saenger Theatre in Hattiesburg, MS
October 22 @ City Winery in Boston, MA
October 23 @ World Café Live in Philadelphia, PA
October 24 @ Gramercy Theatre in New York, NY
October 25 @ Union Stage in Washington, DC
October 28 @ Ford Center for Performing Arts in Oxford, MS
October 29 @ Bologna Performing Arts Center in Cleveland, MS
November 12 @ Belly Up Tavern in Solana Beach, CA
November 13 @ Troubadour in Los Angeles, CA
November 14 @ Great American Music Hall in San Francisco, CA
November 15 @ Aladdin Theater in Portland, OR
November 16 @ Neptune Theater in Seattle, WA
December 7 @ Orpheum Theatre (Neighborly Christmas) in Memphis, TN
December 9 @ Schermerhorn Symphony Center (Neighborly Christmas) in Nashville, TN
February 3-10 @ Cayamo Cruise in Tampa, FL