The big events usually happen on a Saturday night: school dances, parties, the drink special at your favorite bar, or better yet—YUNGBLUD. This particular evening at Lincoln Hall in Lincoln Park, as expected, was definitely worth waiting for.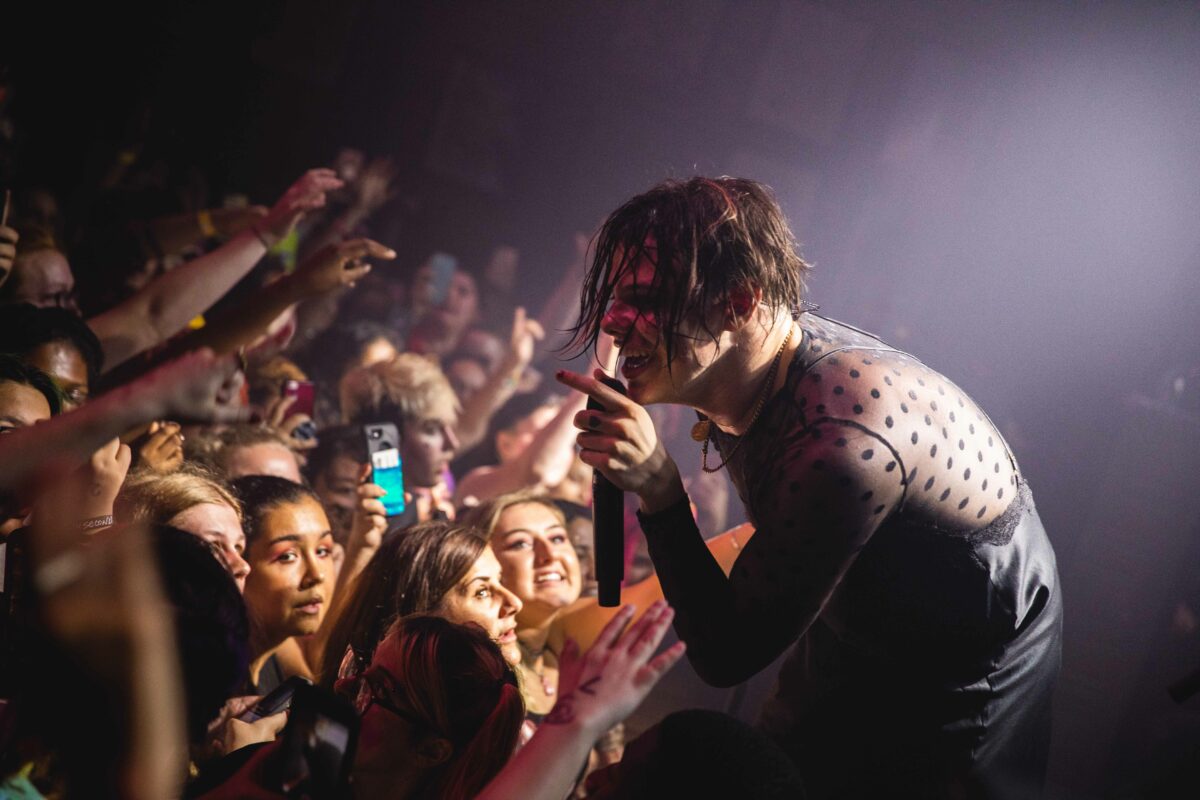 The fawned over British native, originally named Dominic Richard Harrison, was first discovered in 2017 for his unique alternative/pop-punk sound. He released his self-entitled EP YUNGBLUD followed by a full length studio album, 21st Century Liability in 2018. His rise to fame gained momentum when he and his girlfriend, Halsey, released the single, "11 Minutes" in early 2019. Racking up over 30 million views on YouTube, the song allowed YUNGBLUD to expand his fan base and adoration.
A rare sold out performance at the Chicago venue made for a large and awaiting young crowd. Being all ages meant that many of the concert-goers were under 21 and soberly anxious to see their beloved artist. When YUNGBLUD finally arrived on stage, his energy was exploding from the get-go and never stopped once. He danced, jumped around, grabbed fans' hands and vigorously played the guitar. Although there was the necessary slower song in the mix, YUNGBLUD was constantly and consistently present throughout the entire show. His inhuman-like amount of stamina became contagious and took over the entire building: every single person was animated and smiling.
Lincoln Hall does not have a photo pit, meaning attendees are able to belly-up to the stage itself. YUNGBLUD actively took advantage of this layout and often interacted with fans. He waived hello to people recording on their phones, talked to some audience members and even checked in on a teenage girl in front who had her head knocked about slightly during one of the more fast-paced songs. This kind of personal attention and accessibility is what makes artists popular among young fans and creates personal connections that stick in their minds.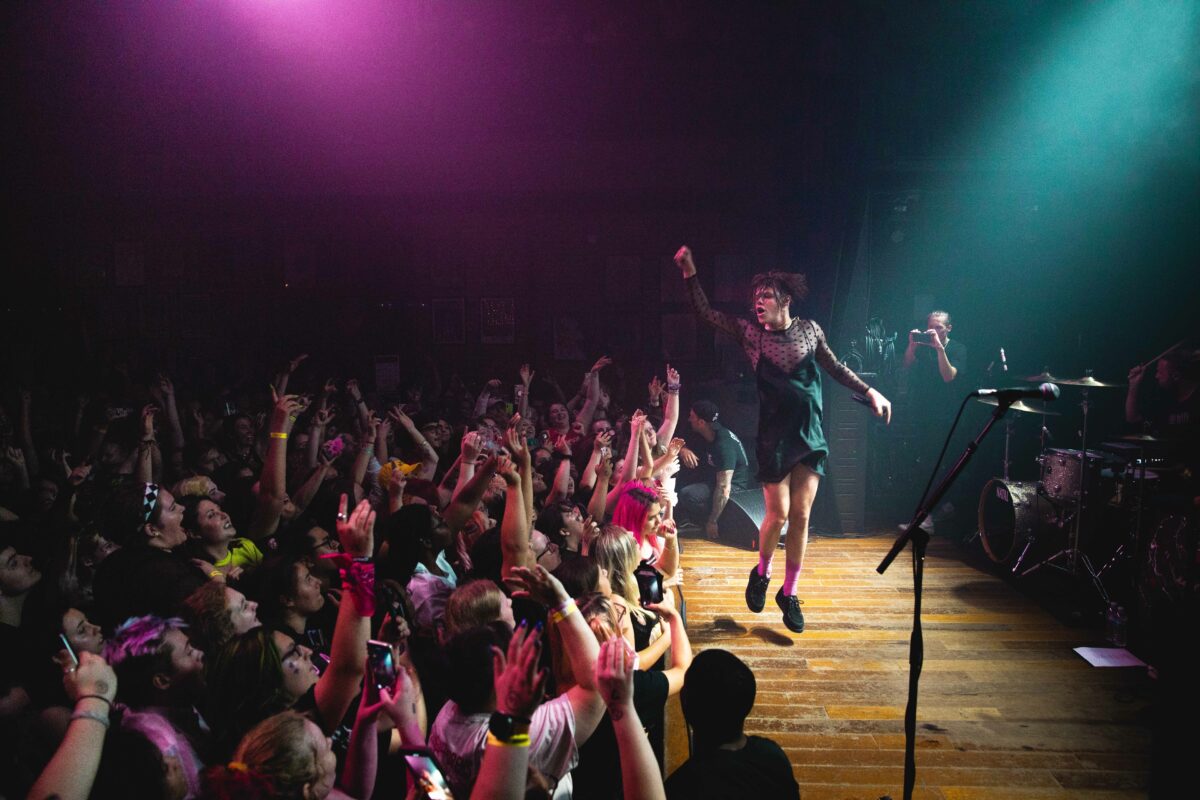 The highlight of the evening was during the encore, when Halsey herself made a guest appearance to sing the single she has with YUNGBLUD. Naturally the entire audience rushed toward the stage to get closer to the woman who could sell out a venue 6 times the capacity of Lincoln Hall alone. Fans were screaming, teenage girls were crying and everyone else couldn't believe they witnessed such an incredible duo performing together.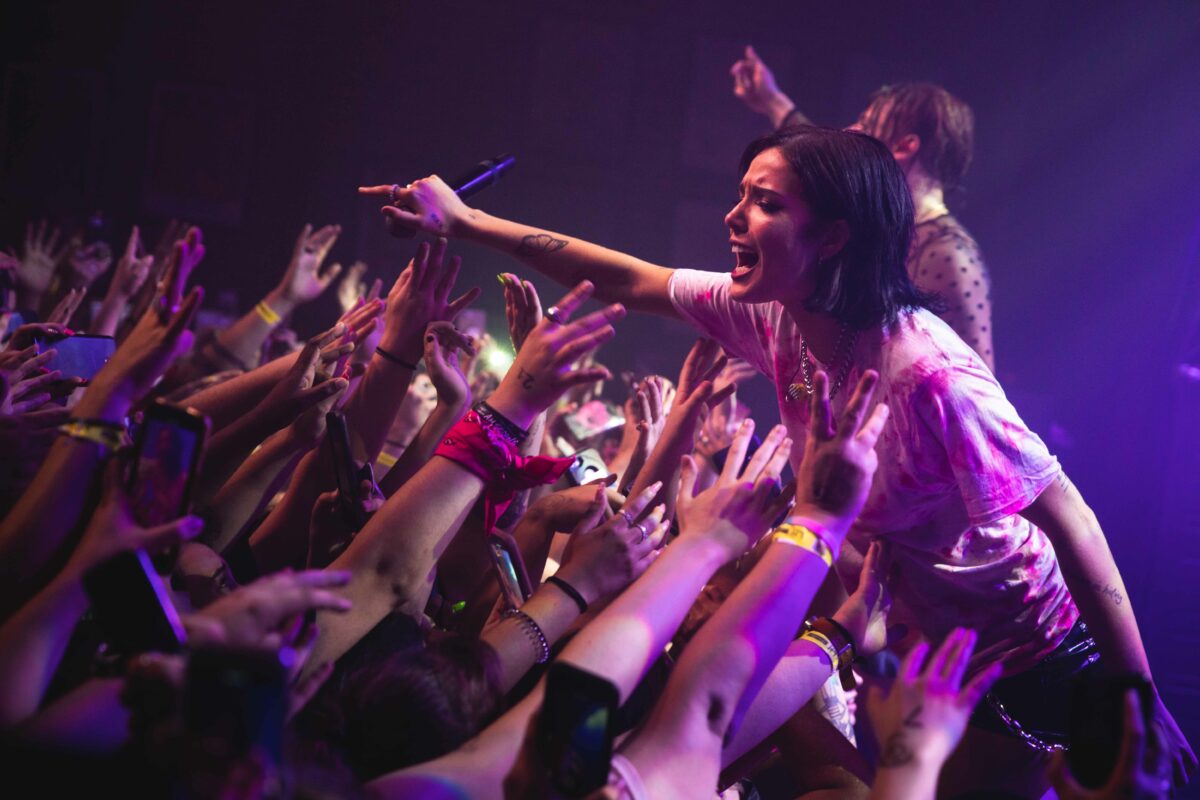 It is without a doubt that YUNGBLUD is definitely an artist to watch out for; not only because of his incredible music, but for his showmanship and performance qualities. Get tickets to a show before it's too late!