Set It Off have released two more songs from their upcoming album, Midnight, which will be released on February 1st via Fearless Records.
The band is also asking their fans to choose between the two songs — "For You Forever" and "Dancing With the Devil" — and help decide which will be their next music video. Whichever song is streamed/listened to/purchased more will win — more details can be found here. A winner will be chosen on New Year's Day.
To help with the decision-making process, Set It Off vocalist Cody Carson offered insight into both songs:
"'Dancing With the Devil' is a story of betrayal," he said. "It unfortunately happens more often than it should that I someone we work with or someone we get close to in our lives feeds us lines of support and love, reels us in with a false sense of connection, and then whenever they feel like we can't feed their needs, they cut the line and watch us drown. To me, that severance is fuel. That betrayal and abandonment is a reason to prove something, and the chip on the shoulder grows. This world is a tough place, but we have to be tougher and keep our eyes open so we don't end up 'Dancing With the Devil.'"
About "For You Forever," Carson states, "[It's] is my way of putting myself in the shoes of someone else when I was single. I was stubborn, I didn't want a serious relationship, and I'd always let the other person know that. However, sometimes feelings grew, and I pushed them away because I felt I wasn't ready, but it wouldn't always stop them from waiting for me. This song collects the multitude of emotions that circulated through those situations from start, to end, to even how their friends may have advised them. It was a seriously humbling and vulnerable song to write, but sometimes you have to call yourself out."
The new album, Midnight, was produced by Mike Green (Neck Deep, All Time Low, State Champs) with additional production done by Brandon Paddock (Panic! at the Disco, The Used, Daughtry). It will be their label debut for Set It Off with Fearless Records, and can be pre-ordered here.
Set It Off will be heading out on a headlining tour in early-2019 to support Midnight. The tour kicks off on February 15th in Las Vegas, Nevada and will wrap up on March 24th in San Francisco, California. Support for the tour will come from With Confidence and Super Whatevr
Midnight artwork: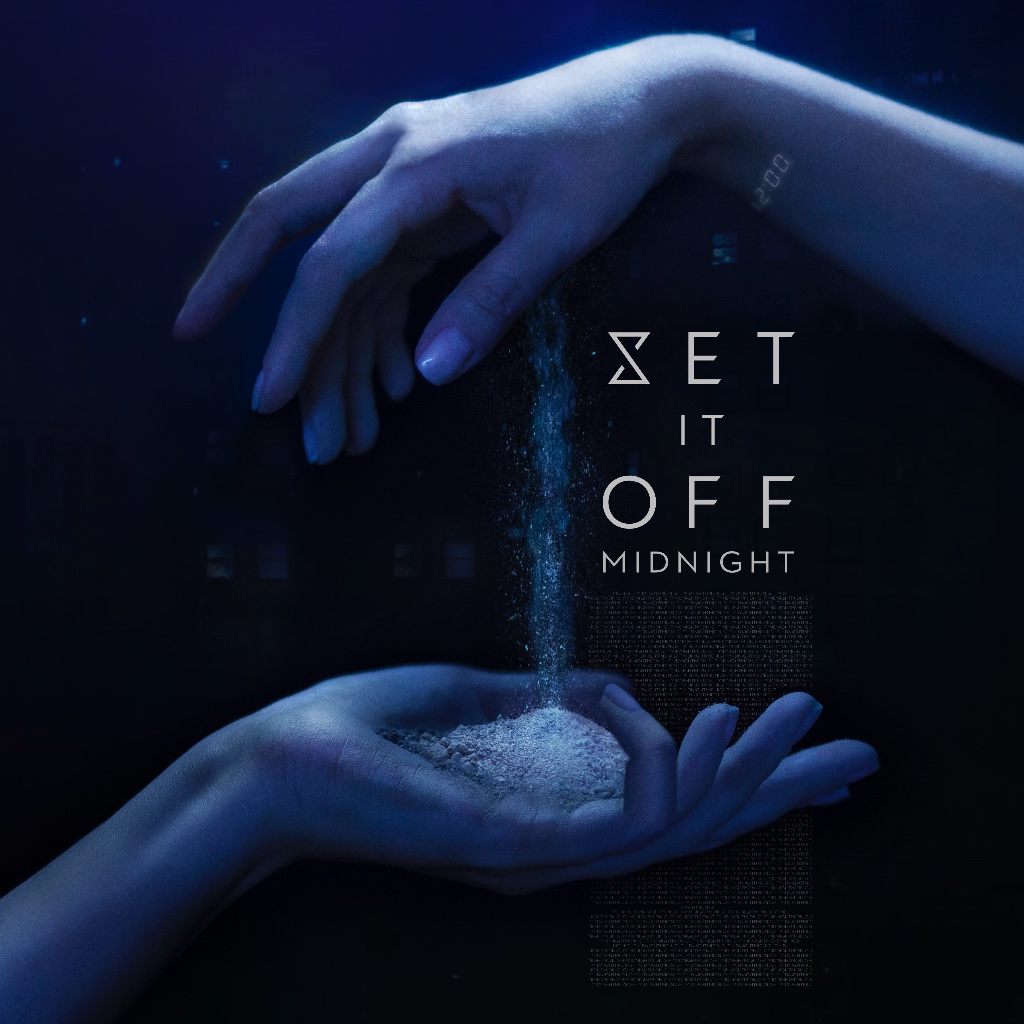 Midnight track-listing:
"Killer In The Mirror"
"Hourglass"
 "Lonely Dance"
"Different Songs"
"For You Forever"
"Dancing With The Devil"
"Go To Bed Angry" [feat. Wayfarers]"
"Midnight Thoughts"
"Criminal Minds"
"No Disrespect"
"Stitch Me Up"
"Raise No Fool"
"I Want You (Gone)" [feat. Matt Appleton]
"Unopened Windows"
"Happy All The Time" [feat. Skyler Acord]
Upcoming tour dates:
2/15 — Las Vegas, NV — Hard Rock Hotel
2/16 — Pomona, CA — The Glass House
2/17 — Santa Cruz, CA — The Catalyst
2/19 — Portland, OR — Hawthorne Theater
2/20 — Seattle, WA — El Corazon
2/23 — Salt Lake City, UT — In The Venue
2/24 — Denver, CO — Marquis Theatre
2/26 — Chicago, IL — Metro
2/27 — Pontiac, MI — Crofoot Ballroom
2/28 — New York, NY — Gramercy Theatre
3/2 — Millvale, PA — Mr. Smalls Theatre
3/3 — Philadelphia, PA — Union Transfer
3/5 — Cleveland Heights, OH — Grog Shop
3/6 — Toronto, ON — Mod Club
3/8 — Boston, MA — Paradise Rock Club
3/9 — Baltimore, MD — Baltimore Soundstage
3/10 — Greensboro, NC — Blind Tiger
3/12 — West Columbia, SC — New Brookland Tavern
3/13 — Atlanta, GA — The Masquerade
3/15 — Orlando, FL — The Abbey
3/18 — Dallas, TX — 2513 Deep Ellum
3/19 — Houston, TX — White Oak Music Hall
3/20 — San Antonio, TX — Alamo City Music Hall
3/22 — Mesa, AZ — The Nile
3/23 — West Hollywood, CA — The Roxy
3/24 — San Francisco, CA — Great American Music Hall