Jon Samuel is the keyboardist for Canadian rock band Wintersleep, where he has had a front-row seat for the band's evolution from Halifax indie-rock phenoms into a Juno Award-winning juggernaut that's shared stages with Paul McCartney and Pearl Jam, and even a collaboration with Rush's Geddy Lee.
But outside of that, Samuel has his own solo career as well. His 2012 debut, First Transmission, was a solo effort through and through, even recorded in his own apartment. At the time, it was a breakout of sorts for Samuel, as the debut showcased the Wintersleep keyboardist could also exist as a charismatic singer writing acoustic-based, charismatic tracks. But, like many self recorded and self-released records, First Transmission largely flew under-the-radar.
The reception, or mainly lack-thereof, to First Transmission was a big inspiration for Samuel in his new album, Dead Melodies. To Samuel, his first record had become a collection of dead melodies — songs that had yet to extend their life and legacy beyond the moment of their creation. But through that morbid diagnosis, the title track for his new album was born.
"When I wrote the song, it was a couple of years after I had finished making a record that nobody listened to," Samuel explains. "I just wanted to write a song about how art and music are undervalued — it's literally worth nothing in a lot of cases. You make a record, spend a lot of time and money on it… and then it's basically just free. And disposable, too, because there's just so much of it. So that was the basic idea of 'Dead Melodies' — I'm going to put this out there, and maybe nobody hears it, and it might be worth nothing."
Rather than let the situation get him down, Samuel channeled it into a positive energy: one that ultimately resulted in the high-energy indie-track, "Dead Melodies." It's a joyous, anthemic track that has a freed energy through it, wielding it's title as a badge of stubborn defiance rather than defeat.
The album itself represents something of a much more collaborative effort than his debut, as Samuel and his producer — Wintersleep drummer Loel Campbell — corralled a guest list that includes fellow Wintersleep member Tim D'Eon and Halifax roots-rock hero Matt Mays on guitars, Chris Seligman of Stars on French horn, and Keith Doiron of Walrus on bass.
But perhaps more importantly, Samuel opened himself up to a more vulnerable way of writing. "This new record was all about figuring out a songwriting process that works for me," he says. "It's taken forever! I'm in my mid-30s, and it just felt like I was in the dark for years about how to actually write music. Now, when I go to write a song, I don't have an instrument in my hand. I'm just sitting with a notepad or a computer and working it all out in my head. And then I would take it to Loel [Campbell], and then we'd be like, 'Is this a guitar song? No. Let's lay down some drums or some synths and see where it goes.' So I'd bring the melody, lyrics, and a basic structure to Loel and then we'd get there using any kind of instrument we want."
The album Dead Melodies will be out in early-2019 on Hidden Pony Records.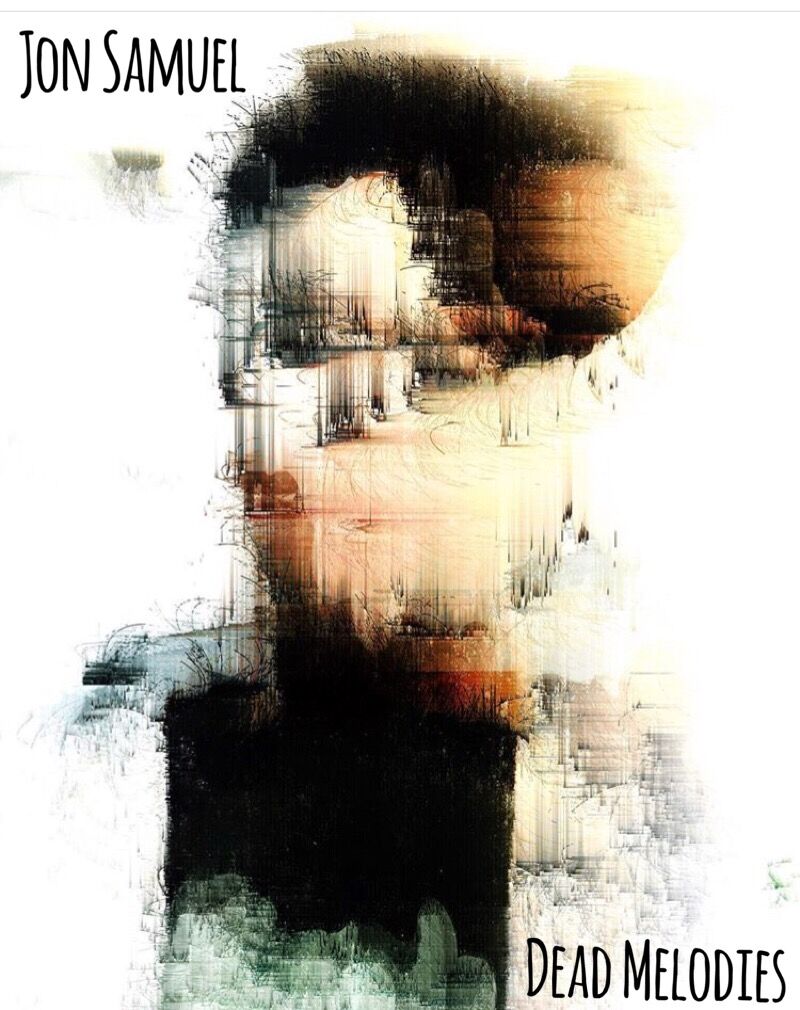 Another Lie

Dead Melodies

Modern Lovers

To Repel Ghosts

Lesser Evil

Unloveable

Sister Outsider

Heel of the World

Johnny Panic and the Bible of Dreams