Tiny Stills is a power-pop band from Los Angeles that bursted onto the scene in 2014 with Falling Is Like Flying. A few years and some tours (including opening for Bayside in 2015) later and the band is now returning with a new album, Laughing Into the Void, which is set to be released on June 1.
The band has seemingly always been inspired by 90's/2000's alternative rock, and Laughing Into the Void is set to build upon those inspirations. Regarding the album, Tiny Stills' vocalist/guitarist Kailynn West mentions "these songs are honest and relatable and I'm incredibly proud of what we've made. I can't wait to share it with the world. I hope these songs help someone to feel less alone."
Today we are proud to be exclusively premiering the first single off of the new album, called "La La." If you take one listen, you will find yourself either tapping along or keeping up with the perfectly placed whistling in the chorus. The song serves as the best representation of the power-pop that Tiny Stills will be serving up, along with uplifting, positive lyrical content that will help you get through a bad day.
The song serves as a positive reminder to be yourself despite what others may be pushing you to be. When describing the meaning behind "La La," West mentions that "you can't please everybody, and in the digital world sometimes criticism can come from all angles, 24/7. I think it's important to look out for yourself and tune out the rest of the world, which was the main inspiration behind the song 'La La.' It also seemed fitting since we live in LA and there can be a lot of emphasis on superficial things here. Sometimes you need a reminder that it's ok to just be yourself."
You can listen to "La La" at the top of this post and hear for yourself. Laughing Into the Void will be out June 1 and can be pre-ordered here. Below you will find the album details, as well as their upcoming shows!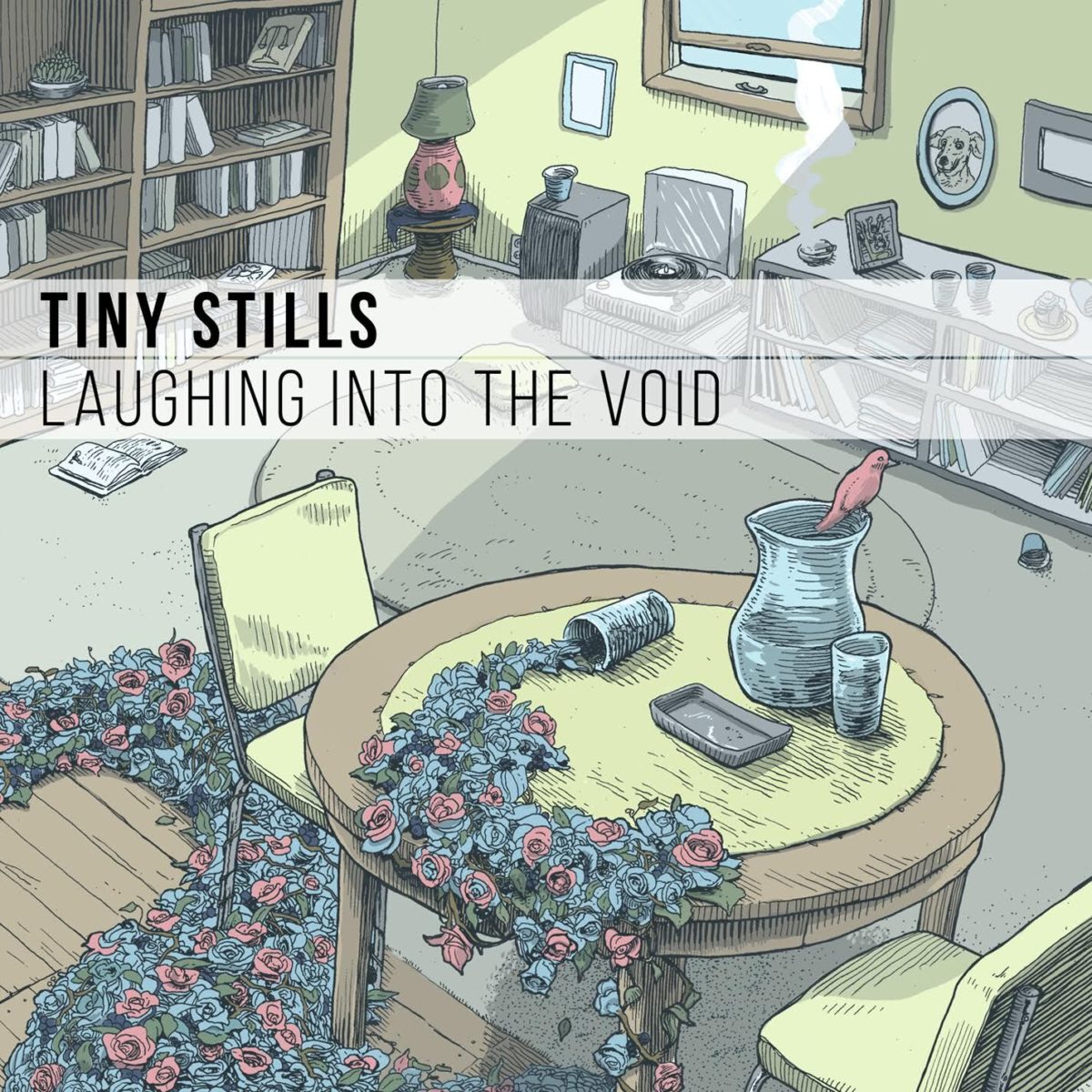 Track-listing:
1. When I'm With You
2. Colorblind
3. Lala
4. Can You Blame Me
5. My Skin
6. Small Talk
7. Right All Along
8. Don't Call Me A Catch
9. Let's Fall In Love
10. Someday Everyone Who Hurt Me Will Be Dead
Upcoming shows:
5/31 – Los Angeles, CA @ The Hi Hat (Album Release Show) +
6/1 – Phoenix, AZ @ The Rebel Lounge +
6/3 – Albuquerque, NM @ The Moonlight Lounge +
+ Indicates show w/Sundressed