Substream #60 starring Marshmello, JR JR, Bryce Vine, Pale Waves, Snails + more!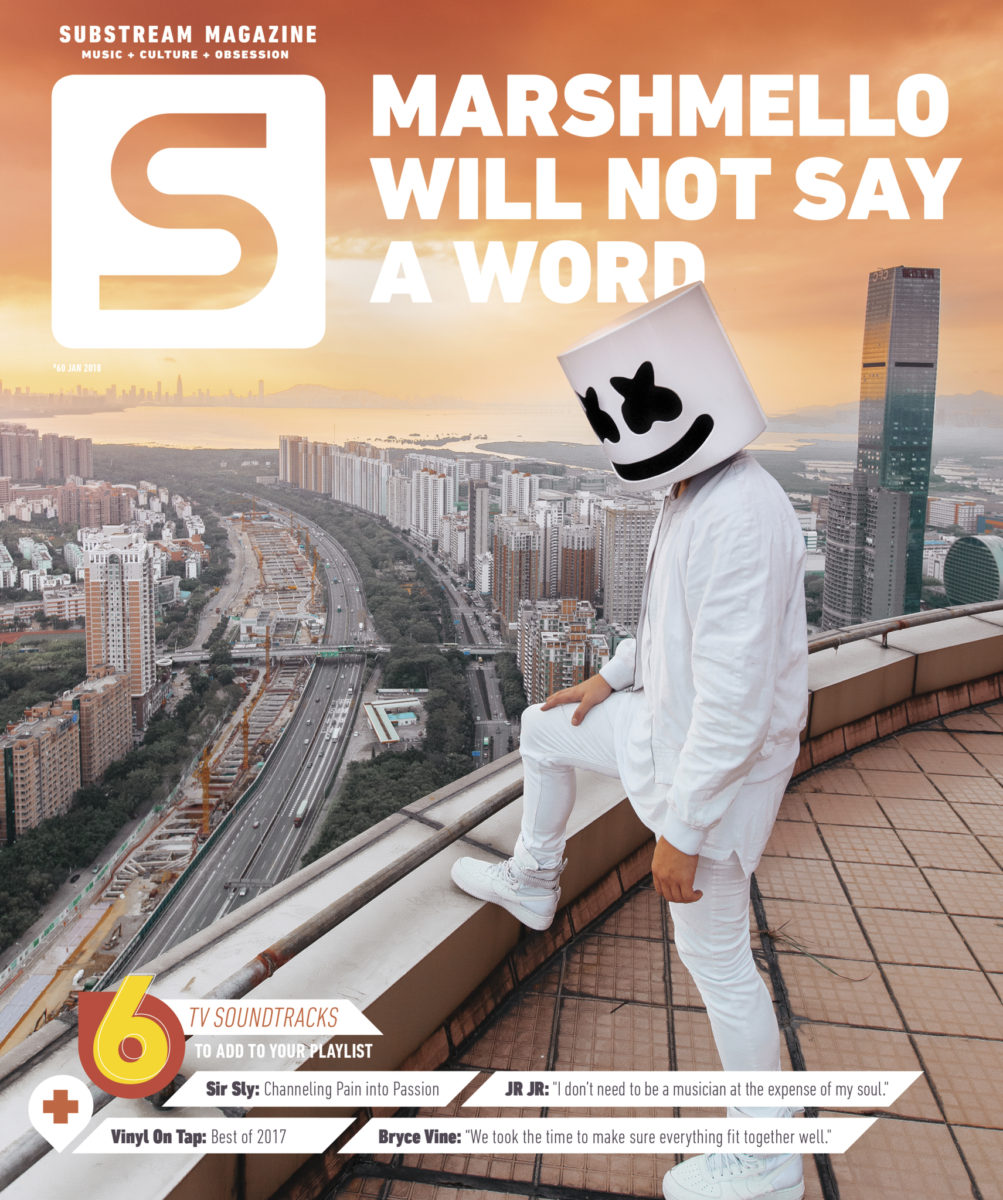 In an era when many music outlets are focusing solely on their digital efforts, we here at Substream continue to pour our hearts and souls into the world of print. Every issue of Substream is a work of love that requires a team of devoted music and film fans from around the globe to come to life. We try not to compare one issue to another, but we cannot help believing that our latest creation is the best in recent memory. Substream issue 60 is one of a kind, and we believe you will be impressed with what lies inside.
Issue 60 of Substream contains something for everyone. There's film coverage for the movie buffs, a behind the scenes look at The Wombats' in-studio sessions, a list of TV soundtracks you need hear, a feature on the best brews of 2017 for all the craft beer connoisseurs and, of course, a ton of music coverage. We think you'll be happy with the variety of content, and we can't wait to hear what you think.
Substream Magazine issue 60 featuring Marshmello is available for purchase now!
Or get this issue for FREE when you buy a one year subscription here (US only)
PLUS: 
SUBSTREAM APPROVED: Traces, Chris McClenney, Nikki Pope, Dermot Kennedy, Cub Sport and Ari Lennox
ON THE RISE: Eric Nally, Crankdat
FEATURES: Pale Waves, Bryce Vine, Snails, JR JR
BONUS FEATURES: Amy Shark, Sir Sly
FILM FEATURES: 2018 Film Preview, an interview with The Room's Greg Sestero
IN THE STUDIO WITH THE WOMBATS: A behind the scenes look at The Wombats recording their upcoming album, Beautiful People Will Ruin Your Life
TOP 6 TV SOUNDTRACKS TO HEAR RIGHT NOW
HIT SUBSCRIBE: A look at the culture of YouTube
HANNAH LUX DAVIS: Building visual stories around music's biggest hits
VINYL ON TAP: Best of 2017
ALBUMS TO LOOK FOR IN 2018: Bastille, Charli XCX, The 1975, Waka Flocka Flame, Bishop Briggs, and more!
PHOTO PAGES: Khalid, LANY, Dua Lipa and Rezz